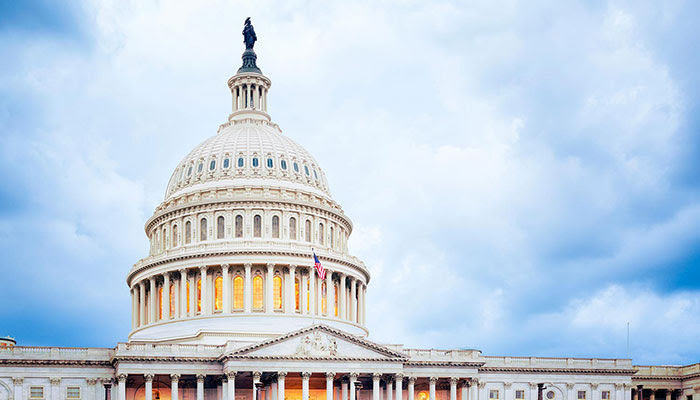 Please contact your legislator today to let them know how critical this funding is to our work.  You can send them an email, make a call, sign our petition, and forward this on to your colleagues, adult learners, family, and friends. Now is our time to come together on behalf of our field!
On February 9, President Trump signed a Continuing Resolution that includes significant increases in Non-defense Discretionary spending and offers the opportunity to increase funding for Adult Education, among other programs. Now, each Appropriations Committee must decide how to allocate its new funds.
SENATOR JACK REED (Rhode Island) is proposing to increase funding for Adult Education by $100 million (a roughly 17 percent increase) from about $582 million to about $682 million.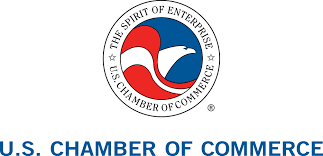 U.S. Chamber of Commerce Foundation
Highlights Educate & Elevate
In their latest article to raise awareness about the value of adult education, COABE Executive Director Sharon Bonney and NCSDAE Executive Director Pat Tyler express as a key point the need for change in the approach to, and perspective of, adult education. The article titled, "The Relevancy of Adult Education in the Workforce of Today and Tomorrow," was published as part of the U.S. Chamber's blog. Read the article here.
The piece points to the role adult education plays to alleviate the skills gap to help all Americans achieve economic and social mobility. Check out the article, and share it via social media and with your email contacts.
A second article by Bonney and Tyler, focusing on why adult education is crucial to the nation's economic future, will be published by the U.S. Chamber on February 7, 2018.

Educate & Elevate Campaign Reaches New Heights:
Awarded 6 Global Davey Awards
With nearly 4,000 global entries, the Academy of Interactive and Visual Arts (AIVA) awarded the Educate & Elevate Campaign a total of six Davey's. The Davey Awards are judged and overseen by the AIVA, a 700+ member organization of leading professionals from various disciplines of the visual arts dedicated to embracing progress and the evolving nature of traditional and interactive media. Current membership represents a "Who's Who" of acclaimed media, advertising, and marketing firms including Condé Nast, Disney, General Electric, Microsoft, Monster.com, MTV, and Yahoo! to name a few.
The campaign received a Gold Davey for its 2017 integrated campaign. An integrated campaign uses a combination of mediums like digital, print, public relations, and eMarketing to ensure that messages are consistent and received by the greatest possible number of people within the target market. Additionally, the Educate & Elevate website received two Gold Daveys and two Silver Daveys for visual appeal, copy writing, and homepage design. The campaign video was also awarded a Silver Davey.
Success Files to Feature Educate & Elevate with Host & Actor Rob Lowe

Educate & Elevate will be highlighted in "Success Files," an award-winning program that highlights new stories and innovative concepts through groundbreaking documentary presentations. The program airs on PBS and is hosted by actor Rob Lowe.
The Educate & Elevate campaign story will be featured in a short, six-minute documentary about the power and relevancy of adult education and is anticipated to reach 148 million viewers.
Here's a sneak peek into some of the documentary's storylines:
Dr. Lorraine Morales serves as the president of Pima Community College, but before achieving this status she was a single mother who had dropped out of school. She earned her GED® certificate through adult school classes and continued her studies to earn a doctorate.
Dr. Richard Carmona grew up on the streets of the Bronx, was homeless at one point, and then dropped out of school to serve in the Army. While in the Army, he earned his GED® credential and two Purple Hearts. He was tapped by President George W. Bush for the position of 17th surgeon general and was the only surgeon general to ever be unanimously confirmed by the Senate.
There are so many amazing stories about the power of adult education, and "Success Files" will be sure to inspire audiences and stimulate conversations across the nation. Stay tuned for air dates.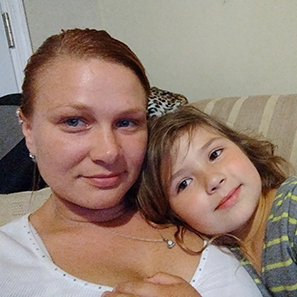 Amanda Kline
Adult Learner
Amanda became a single mother working low paying jobs and barely managing, even after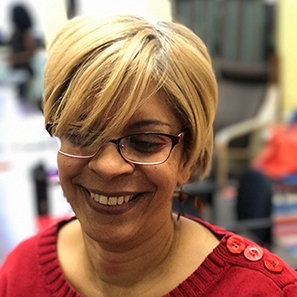 Zenaida Garcia
Adult Learner
When Zenaida first came to Genesis Center, she did not know she had a gift as a writer
Have an adult learner success story or testimonial?
Have a narrative summary of an adult education program?


Our exciting campaign video is now live!