Adult Education Innovations
State Reports on Adult Education
---
Connecticut

State Data on Adult Education
---
Connecticut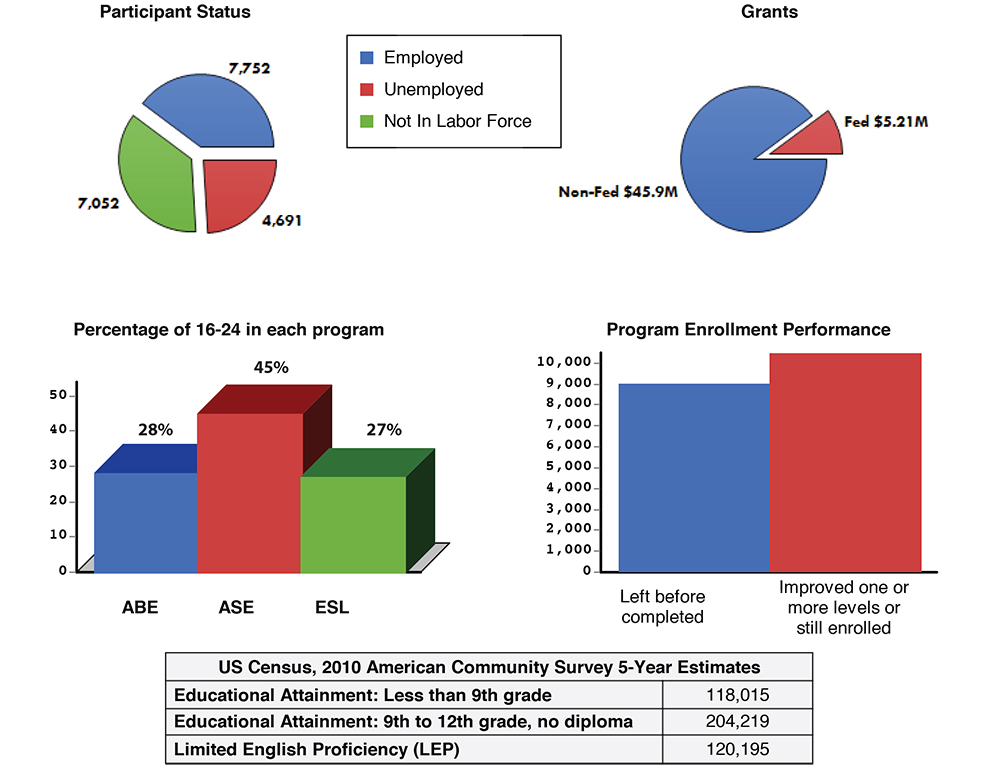 Adult Learner Success Stories
---
Connecticut
Andrea Gamble
Adult Learner

The Challenge
Andrea began her educational journey enrolled in the daytime adult basic education program in 2009. She continued preparing for the GED® exam by enrolling every semester until the middle of the spring 2012 semester. Andrea stopped coming to classes because, after a long process of trying to provide proof of legal residency, she was deported. This meant that Andrea, along with her three young sons, had to return to Jamaica for three years and then reapply for United States residency.
The Solution
Andrea was allowed to return to Connecticut on June 24, 2015, and enrolled for the fall 2015 Windsor Adult Education program to continue her educational commitment. Her progress that semester qualified her for the National External Diploma Program (NEDP). Through program collaboration, Andrea was accepted and attended the West Hartford Adult Education NEDP. Andrea started her NEDP commitment in January of 2016 and successfully completed by May.
The Outcome
In July of 2016, she enrolled at Capital Community College and earned her Certified Nursing Assistant Certification in August. Andrea plans to stay committed to her educational goals, continue taking courses in the health field, and possibly obtain a registered nursing degree. She is currently working as a CNA.
Connecticut
Adult Education Transitions Program
Norwich Adult Education
Norwich, Connecticut
The Challenge
Providing students with the necessary academic as well as college and career readiness skills before they graduate is a challenge given time constraints, the demands of student schedules, and the need to respect instructional time. The Transitions Program includes two courses—Transitions Math and College and Career Readiness Communications. The courses embed the skills into the academic coursework providing for contextualized learning, real life application, and a career pathway.
The Solution
Math, communication, and college and career readiness skills are delivered through real life assignments within the two Transitions courses. A master calendar delivers the following assignments with grades, which promotes student investment: a ten page research paper on a class chosen topic, the ONET Interest Inventory, a career research paper with an oral presentation, resume writing, attendance to a job fair with a resume, mock interviews, field trips to the local community college, financial aid presentations including instruction on amortization schedules, pre and post college ACCUPLACER tests to drive instruction, pre and post CASAS testing to monitor student progress, and the ASVAB test to assess vocational abilities.
The Outcome
Student feedback is positive due to the real life application, which still allows for assessing writing, communication, and math skills. There is greater investment in the activities because they are a course grade. Students are captured right in their classroom to receive the information instead of by appointments, which they frequently missed due to outside pressures or challenges. Instructional time is appropriately used to deliver skills in an academic and grading format.