COABE will be holding "Google Office Hours" via Zoom once a month, every second Tuesday, from 2-3 PM EST.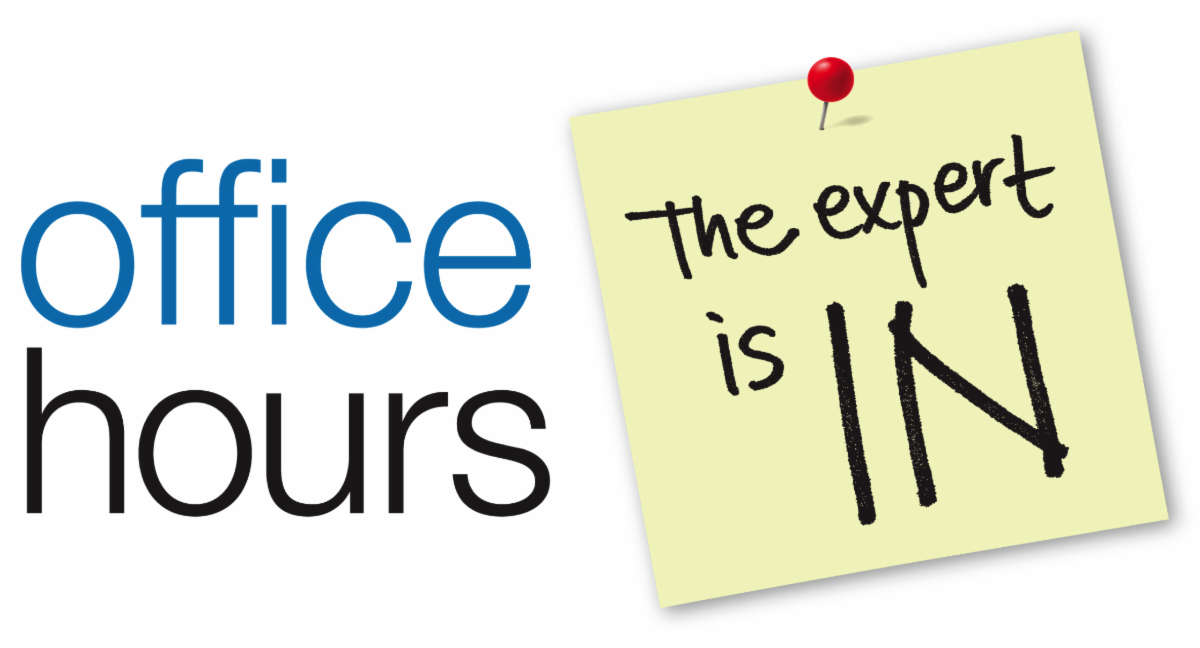 Learners around the country, like
Danette
in Louisville, Kentucky, are using lessons from the free Applied Digital Skills curriculum through nonprofit organizations to learn new skills to use at work and in their day-to-day life. Applied Digital Skills includes easy-to-follow video lessons that teach everything from resume building and budgeting to presentation design and basic coding, and more.
Get an edge in the job market with Google's Applied Digital Skills training by registering today for a Boot Camp near you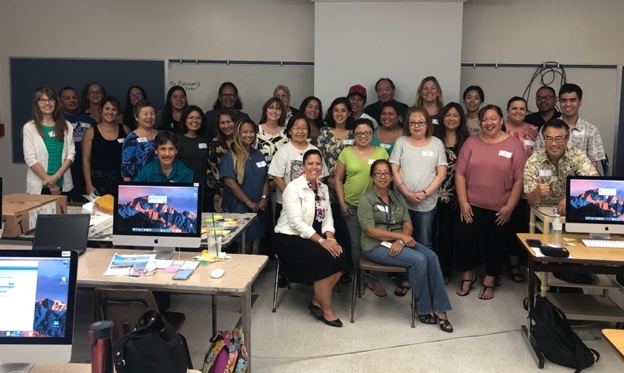 Share your story of how you use Google Applied Digital Skills and be recognized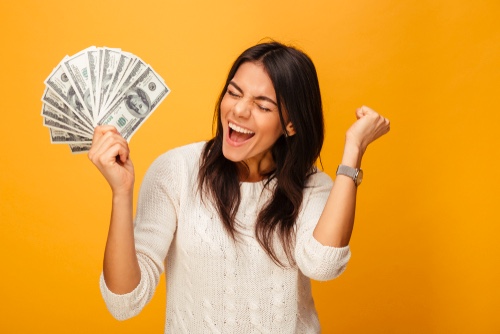 Meet our team of expert trainers and stay in touch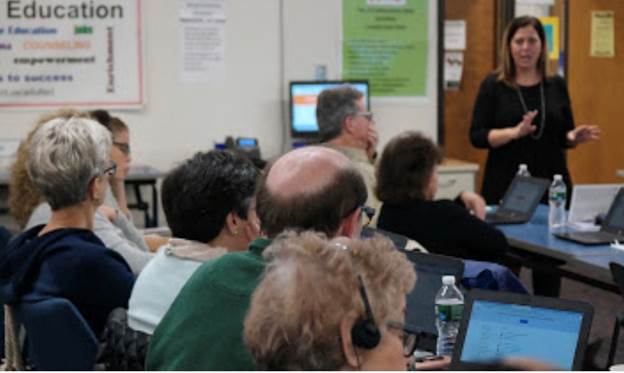 Testimonial Winner–December 2019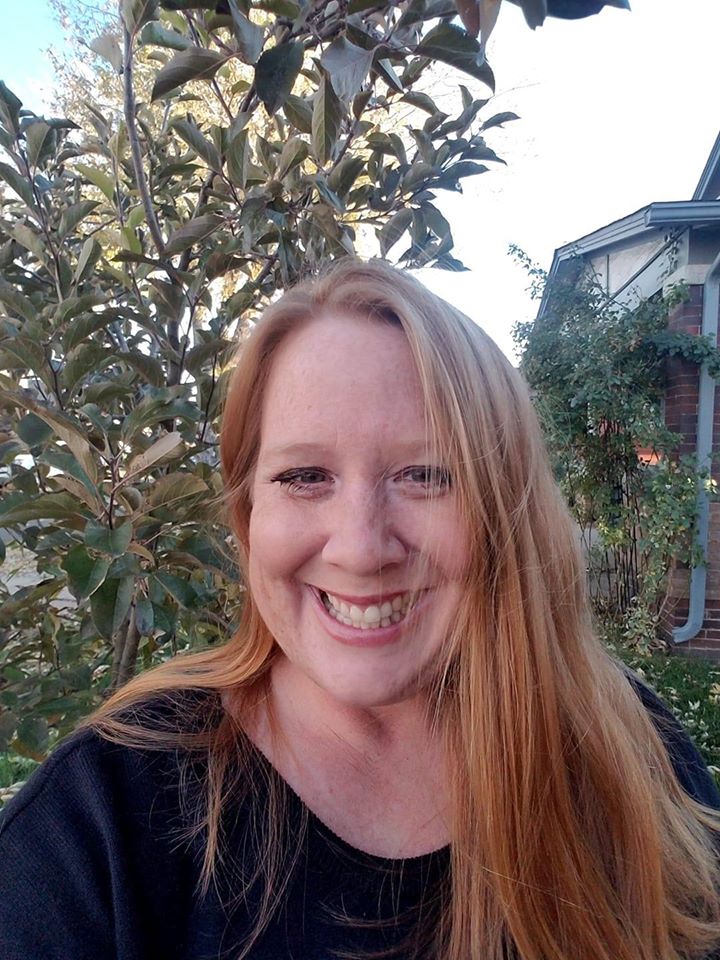 Applied Digital Skills has positively impacted not only my students, but my teaching style and curriculum design as well. I had doubted my students' technological abilities and, as a result, reinforced a fixed mindset instead of challenging my students to grow as English Language Learners and digital citizens. However, now that I've seen, firsthand, how successful students can be when given authentic tasks to practice digital skills, I'm a believer. And yet, the greatest impact of implementing Applied Digital Skills was seeing these women became increasingly confident in their technological abilities. And when they gave their presentations, they stood a little straighter than before with the unmistakable shine of pride in their eyes.
Meggin LeVeaux, from Community College of Aurora, Colorado
Testimonial Winner–October 2019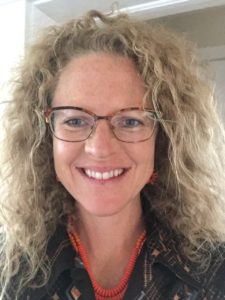 I love the Applied Digital Skills curriculum and have used it now with various groups.  I was creating something similar for a new Career Pathways ESL course I am teaching this semester when I found your curriculum.  The Applied Digital Skills curriculum is far better than I could have done myself.  I just started using it with a high school Career and Technical English class this week.  They will be able to use the curriculum to build their resume and portfolio for all the work they are doing in their culinary arts and welding courses.  Finally, I decided to set up a class for our custodians/facilities team at my school.  They have limited computer skills needed to interact with the college's human resources' benefits pages.  I decided to build their computer literacy using the curriculum.  I love it!
Kelli McCall, from Pikes Peak Public Library, Pikes Peak, CO
Testimonial Winner–September 2019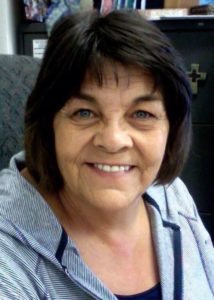 Seminole Adult Learning Center is a friendly and welcoming place. We have a fairly unique population at our Adult Learning Center. The majority of our students are women from either Mexico or South America. The majority have relocated to West Texas with their Mennonite communities. The students come in speaking German, Spanish and limited English. They basically read and write in none of those. The only computer experience most have is with their cell phones. We have taught basic computer skills in the ABE class for the past few years. I was looking for something more user friendly as well as something that would be an advantage to students in the world of work. GOOGLE APPLIED DIGITAL SKILLS is a perfect fit for the students. It is exciting to watch them learn to learn on their own. The video based lessons are great! The material covers things they use in the world of work. They are seeing immediate results as the lessons cover things they can actually use! As a teacher I love the lesson plans that cover each lesson .They can be modified and saved for my specific class. My students were very new to technology other than cell phones, so I first completed the Basic skills guide that is recommended before the actual implementation of the APPLIED SKILLS. Students have learned to collaborate on projects that are useful. They like working together as well as a boost to their confidence! If you are looking for a great confidence builder and something to help your students be able to function in the world of work just jump right into the APPLIED DIGITAL SKILLS curriculum! It is fun and will benefit you as well as students! We are very excited for the next class to begin!
Jeannette Lambert, from the Seminole Adult Learning Center in Seminole, Texas
Testimonial Winner–July 2019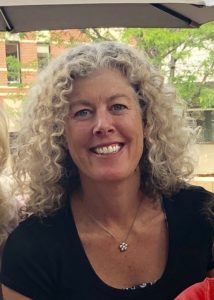 I was looking for integration of technology to complement and extend learning in various content areas. It also needed to be appropriate for adult learners and provide teachers with the necessary tools to learn and instruct. The process builds self-efficacy as students and teachers alike are able to demonstrate acquired skills along the way. Due to the limited English of our student body, many are not yet able to secure a job. The program strives to develop the soft skills necessary for paid or volunteer work. Collaborative efforts, critical thinking, creativity, step-by-step planning, and the like are embedded in the curriculum.  These digital skills have enriched instructional delivery through activities that engage students in project development. The creation of a program-wide cultural cookbook involved learning how to write a recipe, including ingredient amounts and cooking instructions, sharing the story of the recipe's significance to each contributor, and using Google Slides to produce a digital representation with images and personal style. The digital version was shared among participants and teaching staff, and then printed as a collection to celebrate this effort. Beyond this project, an additional do-it-yourself home improvement presentation (again with Google Slides) has built confidence among learners using this technology. ApSki has planted a seed, encouraging would be entrepreneurs to begin to more deeply explore how to use these tools to seek alternative employment opportunities.  Dive in to the Applied Digital Skills training and enjoy traveling different paths depending on what you need to learn. The process is more intuitive than prescriptive. The application and mastery of skills taught is far more important than hurried completion of the certificate program.
Maureen Rudy, from the Metropolitan State University of Denver
Testimonial Winner–June 2019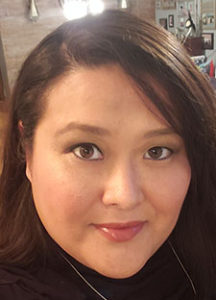 As the Technology Coordinator for the Adult Education Department at Triton Collegethe technology coordinator for Triton College's Adult Education Program, I was looking for curriculum that would enable my students to gain skills necessary for post-secondary and workplace placement.  Google's Applied Digital Skills affords students this opportunity. My students are working independently with no prior coding background, and the majority have English as their second language. This curriculum has helped them to develop maps with locations using coding.
Additionally, these students have very limited computer backgrounds, some of whom had no prior computer experience before taking classes with me. Now, these students are writing papers, and working in small groups to complete projects that they would in the workforce and in post-secondary education. Everyone is amazed at how adept these students are at creating something from nothing just by using the Applied Digital Skills curriculum and with minimal assistance from me! They have increased their confidence with computers and their self-efficacy is evident from their stories and presentations.
Michelle Schallmo at a community, technical, or vocational college.
Testimonial Winner–May 2019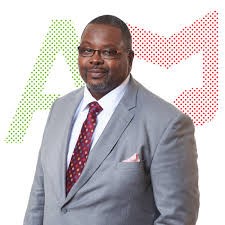 Our program is a multi-generational program with a particular focus on African American low income families. Most of our parents have little or no college education. Most have a high school diploma or GED and we have some that are in the process of securing their GED. In Louisville there is what we refer to as a Digital Divide that exist in West Louisville. African Americans make up 27% of Louisville's total population with 85% of those African Americans living in West Louisville. The median income for residents in West Louisville neighborhoods is $8,000 to $14,000 annually which puts those families at or below the poverty line. Many are working poor. As an African American Male in technology for over 30 years I am fully aware of the under-representation of African Americans in Technology. Technology is 68.5% White and a staggering 7.8% Black. I am also fully aware that entry level jobs in Technology begin at a living wage of $40,000 annually.
This takes me to Google Applied Digital Skills. I mentioned earlier the Digital Divide in predominantly poor and African American communities. There is a fear of technology as well as a shortage of access to and education about technology. We discovered through a partnership with the National Center for Families Learning that we could close the Digital Divide and simultaneously tackle the issue of concentrated poverty in our African American communities. Google Applied Digital Skills was the perfect entry point for our participants. It gives them the level of comfort with its project based approach to learning. Once students have completed the Google Applied Digital Skills they go on to the Google IT Help Desk Training. We have been able to create partnerships with three major corporations that offer jobs in technology. Employees that are responsible for hiring from Humana, Best Buy, and Nuestar meet with our parents weekly to educate them on how to be prepared for careers in Technology. They review resumes at the beginning and midpoint of the twelve week program and just prior their graduation. They also conduct interviews with our graduates with the intent of hiring them.
Dave Christopher, Executive Director at Non Profit.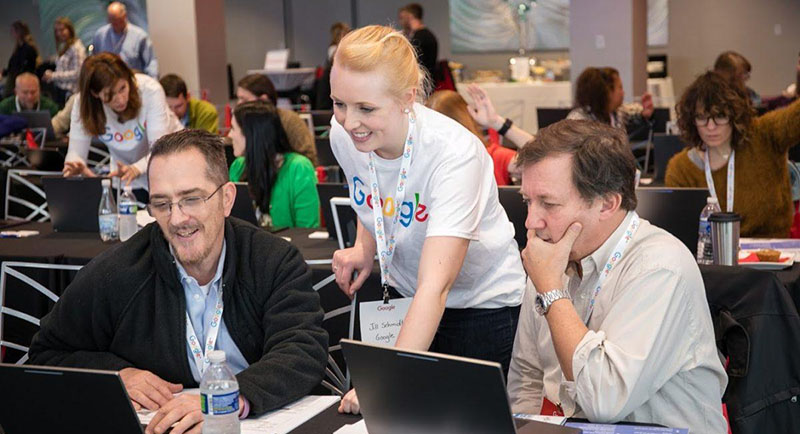 What is Applied Digital Skills?
Applied Digital Skills is Google's free, online digital literacy curriculum. Applied Digital Skills has lessons for a wide range of students, from late elementary-school students to independent adult learners. Instead of teaching digital skills with an instructional manual, the curriculum uses a series of videos to guide students through creating a project from scratch. This means that students who complete a lesson leave with a useful project such as a resume, a monthly budget, a project plan, and more.
Google Office Hours
Please join us for Google Office Hours once a month. COABE will be hosting office hours to help you implement the Google Applied Digital Skills Curriculum and G Suite Apps in your classroom.
Access the Google and COABE webpage where you will find other resources
Join our Community of Practice by visiting www.coabe.org and accessing the Adult Education Repository, you will find your trainer under "Ask an Expert".
Why Applied Digital Skills?
Applied Digital Skills has over 40 lessons—some that take only 45 minutes to complete—and are aligned to your community's needs. Office workers aren't the only ones who need digital skills; employees in restaurants, hotels, and warehouses, among others, are increasingly in need of developing digital literacy. The lessons we created are based on the extensive research and focused testing of the in-demand digital skills needed for today's evolving workforce.

Digital literacy, problem-solving, and creativity are often cited as essential skills for jobs of the future, but a report from The Economist's Intelligence Unit reveals that among 18- to 25-year-olds, less than half (44%) believe that their education system is providing them with the skills they need to enter the country's workforce.*

As technology becomes more integrated into our modern lives, it's important to understand how digital skills fit into a wide range of workforce positions and how they will help students succeed in their current jobs and future careers.
*Reference: 2015 EIU report, "Driving the skills agenda: Preparing students for the future"
Applied Digital Skills Resources
Applied Digital Skills was launched in 2017, and we were delighted by how many teachers began using the lessons right away in many different types of classrooms. As the curriculum has grown, we have received many requests for a list of best practices for integrating the lessons into the curriculums of adult education organizations. Below is a list of resources to help answer these requests.
Troy Continuing Education ran a pilot program, TRAC, out of Troy, Michigan for the 2019/20 school year. We have 30 adult ESL students completing integrated ESL and job certification training. We will double the size of our program next year and would like to use Google Applied digital Skills as a micro-credential with our business cohort students. We only completed a few sample lessons this year since our students must complete credentialed programs per our grant.
We find the program perfect for our students. The activities are neatly arranged and provide most of the resources needed, so our ESL students don't get lost in trying to figure out expectations and/or researching information.
The program is also very communicative. The student must learn new vocabulary and reproduce the language in order to interact with "colleagues" and complete the work-based tasks.
Katie Thompson, TRAC Coordinator