Webinars
---
Educate & Elevate Webinar Series
The system of 65,000+ adult education leaders stand united in a national campaign to educate policy makers about the importance of investing in adult education and moving opportunities forward for all Americans to achieve economic mobility.
We hope you will plan to join us for our webinar series to learn about this important campaign and communication tools to elevate your organization and build relevancy in the mission of adult education.
Educate & Elevate webinars presented by Full Capacity Marketing, Inc.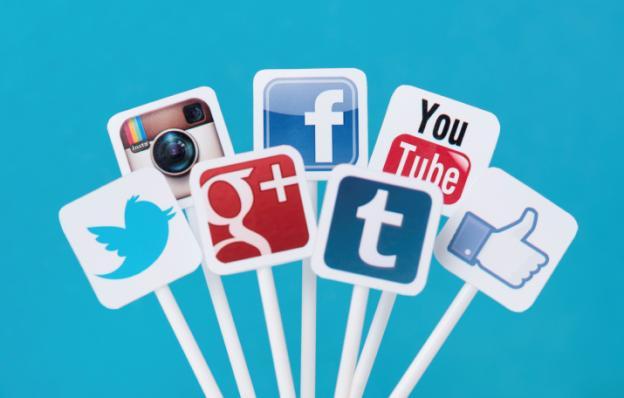 Webinar Wrap: Social Media Strategies
Our latest webinar on Social Media Strategies is now online! If you missed it, you can still learn the latest tools and techniques for using social media to promote adult education.
Our communications partner, Full Capacity Marketing, and guest presenters, Jeff Arnott from Brevard Public Schools Program and Chris Binnix, Marketing Coordinator at COABE presented best practices for using social media in advocacy, shared recent social media success stories and discussed how to enhance your social media program using the Educate and Elevate toolkit.
Here are the Top 5 highlights, along with links to everything you need in the Educate & Elevate Campaign Toolkit to jumpstart
your social media program.
1. Engage with Your local press on Twitter – One of the most effective ways to build your following is by engaging with local reporters. Many reporters tweet from their own account, in addition to the official media account. Use the Twitter search box to search for "people" with the press outlet name in their account description.
2. Learn how to use the new Facebook Townhall function – This new option for nonprofit and public sector accounts lets you link posts directly to your federal, state or local legislator.
3. Use Links, Graphics, and Hashtags – Including hashtags, visuals, and links to news articles and other accounts shows a level of social media know-how that helps attract the notice of influencers on each channel.
4. Use time management tools for social media – Using scheduling tools, an editorial calendar and adding social media accounts to mobile devices can enable you to be more effective in less time.
5. Engage with legislators and their staffs on social media – In addition to official accounts, many legislators, and their staff members, volunteers and interns have personal accounts on Twitter. Many legislators also have several Facebook pages for different initiatives. Searching and following these additional accounts can raise your visibility with your legislative office.
Educate & Elevate Webinar Series
Adult Education State Association Presidents and State Directors: Mobilizing Your State for Educate & Elevate
We are in full swing with the national Educate & Elevate Campaign to raise awareness among local elected officials, state legislators and federal officials of the importance of investing in Adult Education. As such, we've expanded our campaign website and the options that states have in participating in the campaign and mobilizing the adult education organizations throughout their respective states. This webinar details the options that various states are using to conduct a statewide campaign for investing in adult education. See models in action that various states have adopted from no-cost landing pages on their current websites and leveraging state-specific pages on the national campaign's website, to full statewide campaigns. Get connected with your peers and help your state excel in getting national recognition.
Educate & Elevate Kickoff Webinar
Get Connected–Get the Tools–Get Ready
This webinar builds the capacity of our adult education organizations to proactively and effectively use our campaign toolkit to tell our story. The campaign timeline, toolkit and events will be reviewed in detail, followed by our schedule of webinars with topics such as best outreach strategies to policy makers, effectively telling the adult education story, social media integration and much more. Replay the webinar by clicking the start button below.
Educate & Elevate Webinar Series
Hosting a Special Event
One of the best ways to educate your local legislators about the power of adult education is to host a community event where they can see your innovations in action and talk to their constituents who have had success with your programs. This webinar shares information on how to plan a legislative event using the Video, Media Advisory, Legislative Talking Points, Postcards and Signage from the Educate & Elevate Campaign Toolkit. A step-by-step event planning road map will help you jump start your promotional efforts for adult education in your local community.
Educate & Elevate Webinar Series
Working with Legislators
In a highly competitive funding environment with deep cuts planned for workforce and education, adult educators need a coordinated strategy to inform local, state and federal policy makers about the positive impacts of adult education. This session shares how to conduct a successful briefing to policy makers utilizing the Campaign Fact Sheet, Video and Legislative Talking Points from the Educate & Elevate Campaign Toolkit, coupled with your local compelling success stories and innovations.
Educate & Elevate Webinar Series
News Media Outreach
Your state and local news media outlets can be powerful key influencers to elevate the support for funding adult education. This educational webinar deconstructs how to use the templates in the Educate & Elevate Campaign Toolkit to build compelling stories that the news media will cover. Tailor the Campaign Fact Sheet with local data about your program and create a news release that highlights your successes. Pitch strategies will be reviewed on how to increase placements and interface with your local media to maximize successful coverage.
Educate & Elevate Webinar Series
Social Media Strategies
How do you harness the power of social media to educate all types of key stakeholders about the importance of adult education? This session highlights key strategies to use Twitter and Facebook to showcase success stories, important data points, infographics and calls to action to motivate engagement with your adult education programs and our national campaign. Learn how to build your following and connect with our Campaign to maximize reach and exposure.