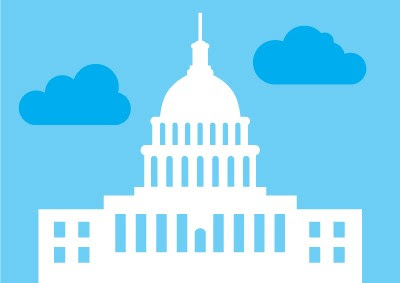 Get Ready to Hit the Hill
This week education advocates from around the country will "hit the Hill" to inform legislators about the importance of adult education, as COABE hosts its 4th Capitol Hill Day on September 26, 2017. This important event brings together state association leaders, state directors, and students from around the country to march on Capitol Hill and ensure we raise the voice of adult education.
If you are not attending this event in person, you can still support our advocates by sharing in the success and networking on 
social media
 and the 
COABE App
. You can also support this important work by using our "quick fire" email to legislators including mayors, governors, and members of congress. It takes less than a minute to do your part! And, when you use our system, the emails will get through firewalls to the legislators. 
Click here
. 
Story Musgrave Joins Educate & Elevate as Campaign Advocate
The 
Educate & Elevate Campaign
 is leading the charge to raise awareness about the many faces and relevance of adult education. Federal budget proposals for 2018 suggest a cut of $95 million to adult education programs, including literacy courses, as part of a larger $9 billion cut to the Department of Education budget.
To help safeguard these vital programs, the 
Educate & Elevate Campaign
 is a national endeavor aimed at highlighting how an investment in adult education represents a bold commitment to America's future. A big part of the campaign is to highlight success stories and the many surprising faces of adult learners who are advocates for adult education.
Story Musgrave is one such example who is an advocate for the campaign. Mr. Musgrave has an amazing story in that he never finished school, but instead ran off to Korea with the U.S. Marines where he was an aircraft electrician and an engine mechanic. He started flying with the Marines and over the next 55 years accumulated 18,000 hours in more than 160 aircraft. 
Using adult education as a catalyst for change, Mr. Musgrave obtained a GED® diploma and went on to become the only astronaut to have flown in all five space shuttles resulting in six space flights. He has earned seven graduate degrees and 20 honorary doctorate degrees.
"Funding for adult education is critical to our nation's success," said Musgrave. "We must include everyone in helping them to achieve their educational goals, and we need to prepare them for life, for a career, and for college no matter where they are in their educational journey."
In the coming weeks, expect to hear more stories from leaders like Musgrave about the value of adult education as Educate & Elevate seeks to advocate for this vital resource. If you have an extraordinary example of someone who has used adult education as a catalyst, resulting in exceptional success, contact us at educateandelevate@coabe.org.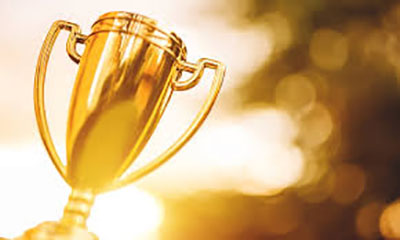 Champion of the Week:
Hats Off to COLLO
The Coalition of Lifelong Learning Organizations (COLLO) has taken steps to announce its participation and echo support for the Educate & Elevate Campaign through its website. Formally established in 1973, COLLO consists of national associations and groups that share a common interest in enhancing the field of lifelong learning (adult and continuing education) throughout the nation. These organizations represent public schools, institutions of higher education, industry, labor groups, and most importantly, the learners themselves.
COLLO brings its member organizations together to foster closer cooperation and coordination of efforts to develop, maintain, and improve adult learning in the United States. Internationally, the Coalition encourages networking among adult educators interested in international lifelong learning education.
Email Outreach: An Easy Way to Meet Your Legislators
Do you want a super easy way to reach your legislators to ask for support for our adult education mission? All you have to do is follow these 3 easy steps.  
Click here to access our form and input your contact information and zip code.
When you click "submit," a pre-populated, editable support email appears ready to send.
Click "submit" and the email automatically goes to the correct legislator(s) based on your zip code.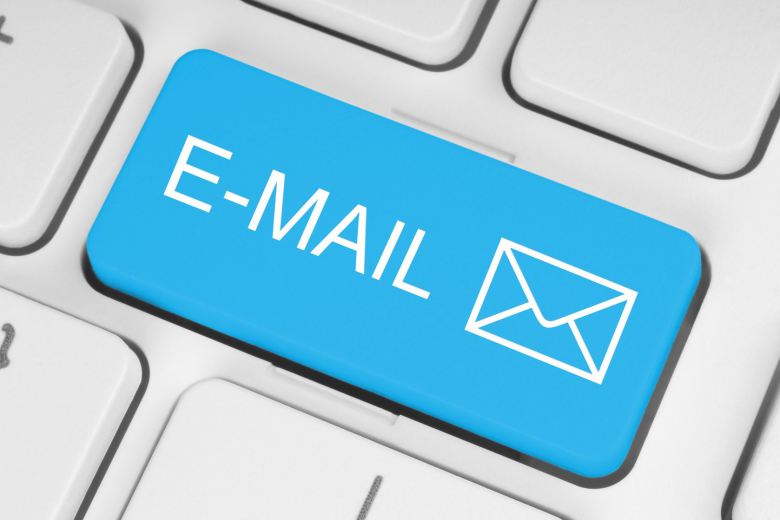 Using the Mobilization Toolkit to Engage Adult Education Organizations
Last week, adult education state association presidents, state directors, and state leadership attended a live webinar to get up to speed on the Educate & Elevate campaign. Participants were provided a Mobilization Toolkit with strategies to engage their statewide adult education organizations in the campaign.
Here are the top 5 strategies from the Toolkit that can be executed easily.
Ensure that your state-specific web page is correct. The Educate & Elevate website has been expanded with a Locator Map Tool so that legislators can learn more about the adult education innovations taking place within each state. Locate your state's web page using the Locator Map Tool and make sure that your state's information is correct. Submit innovations at this link, especially if you do not see any listed on your state's web page.
If your organization has a website, place the campaign logo and campaign byline noted in the Mobilization Toolkit on your website. Create active links on your website to the campaign's pre-populated, editable support emails to encourage friends, colleagues, and students to send to legislators.
Make sure all statewide adult education organizations are aware of the Educate & Elevate campaign by sharing the recorded kickoff webinar at this link.
Request that adult education organizations in your state submit both adult learner success stories, as well as employer success stories.
Forward all news found at this link using your email distribution lists to raise awareness and increase promotion.
Educate & Elevate Expands Campaign Website for States
With about three weeks to go until our Capitol Hill visits, the Educate & Elevate campaign website has been expanded with state-specific pages to give state leaders an opportunity to showcase all of their great successes and innovations.
Click (here) to check out the new Locator Map and then select your state. You'll see a section that houses state contacts, data, reports and innovations and successes. If you don't see any innovations or success stories about adult learners and/or employers, then it's time to use the links below to submit.
We'll be pushing legislators to your state-specific pages to learn more about what you are doing, so make sure to submit now!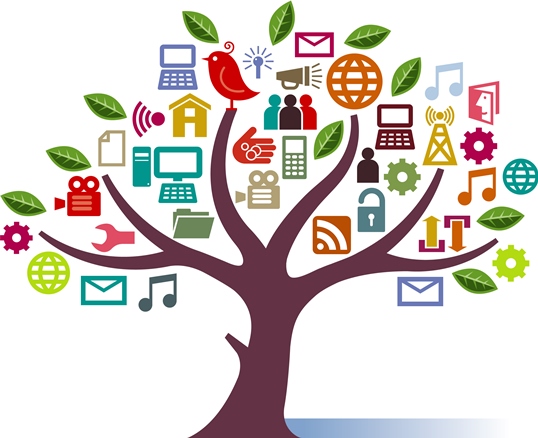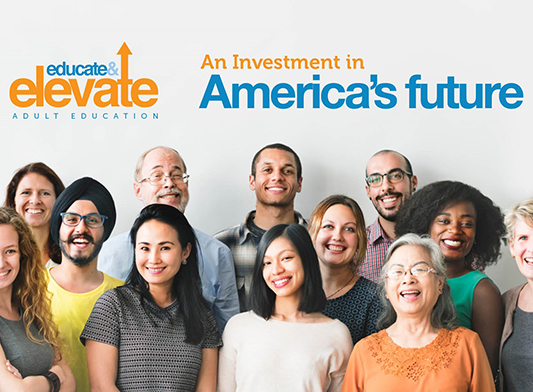 Get Students, Colleagues, Family & Friends Involved
Here are three quick strategies to build funding support for adult education with your students, family, and friends.
Share this link with your friends, family, and colleagues to send a ready-made support email to state and federal elected officials. The template automatically finds the right contact based on the zip code submitted.
Share this link with your adult learners/students to send a ready-made support email template to their state and federal elected officials. Students can add their stories, sharing how adult education made a difference in their lives. This template also automatically finds the right contact based on the zip code submitted.
Complete and print copies of this editable postcard  to bring to class, and have students sign and mail to your local, state and federal officials.
Educate & Elevate Champion Highlights
Did you know that cross promoting the Educate & Elevate campaign on your website can bring recognition to your organization? And, we've made it super easy for you to participate.
Take a look at the following Educate & Elevate Champions who have been very creative in their cross promotional efforts by placing the Educate & Elevate logo on their websites in various locations as a "proud partner"; using #educate&elevate and sending updates via social media; special announcements; and sending eblasts to its members with updates.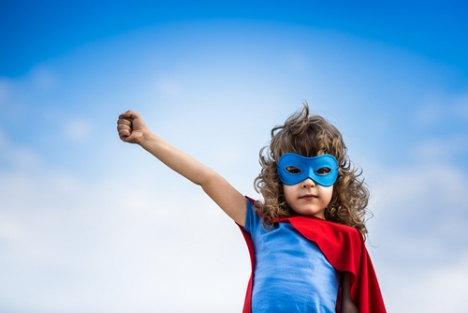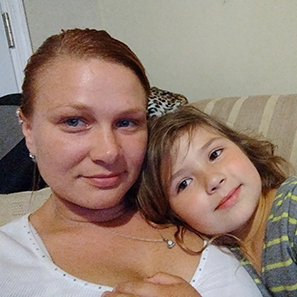 Amanda Kline
Adult Learner
Amanda became a single mother working low paying jobs and barely managing, even after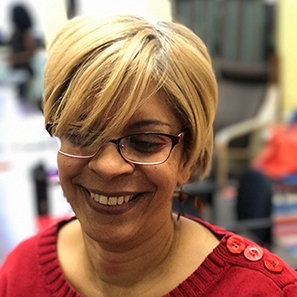 Zenaida Garcia
Adult Learner
When Zenaida first came to Genesis Center, she did not know she had a gift as a writer
Have an adult learner success story or testimonial?
Have a narrative summary of an adult education program?


Our exciting campaign video is now live!