Innovations
---
Featured Adult Education Innovations for March 2018

Adult Academic Program: Student Advisory Board
Robbinsdale Area Schools
Crystal, Minnesota
THE CHALLENGE
The AAP identified a need to encourage student input into program operations and assist with new student integration to enhance persistence. Student Advisory Board (SAB) attendance was inconsistent, and the group had trouble focusing and making a substantive input. Two new roles were identified to bring focus to their work: assisting with the integration of new students and aiding students in the Resource Room. As a result, 8 lessons were developed for SAB members to teach necessary related content.
THE SOLUTION
Two teachers, with support and input from the director and others, wrote and taught the eight lessons. Topics helpful to SAB members in enhancing their function as a body and in their work as new student mentors and Resource Room guides were chosen for the lessons. The lessons are as follows: What is Leadership, Communication Perception and Style: Active Listening, Trust and Confidentiality in Peer Relationships, Telephone and Internet skills, Resolution and Peer Mediation, and in process: Stress Management/Mental Health, and Self-Empowerment. SAB members attended meetings and participated in learning the content through a variety of means such as direct instruction, cooperative groups, discussions, and role play.
THE OUTCOME
SAB participants have demonstrated leadership at both the school and district level. Two have become members of the Community Ed Advisory Council; one was hired to staff our Student Resource Room. Individual members increased their involvement in mentoring new students, and attendance of SAB members improved. Participants also seem more self-assured. These efforts are still at an early stage. As SAB members complete training and gain experience, more positive outcomes are expected.
---

Cuyahoga Community College: Adult Diploma Program
Cleveland, Ohio
THE CHALLENGE
Over 146,000 Cuyahoga County residents do not have a high school diploma or equivalent and cannot elevate into better education or employment opportunities without additional training. Additionally, our major challenge focused on improving the literacy, numeracy, and computer proficiency skills of every program candidate in order to be successful in a contemporary college and career environment.
THE SOLUTION
The Adult Diploma Program (ADP) at Cuyahoga Community College (Tri-C) is a competency based high school diploma program that focuses on in-demand career training and certifications. Tri-C was one of the first five pilot sites for ADP statewide and saw a huge demand from the community when the application period began in July 2015. The initial goal was to reach 150 applicants. However, more than 2,000 qualified candidates applied, which showed the desire of our undeserved adult learners for this unique program. All ADP candidates receive a scholarship from ODE for their in-demand career training provided by Tri-C. At the completion of their training, they are awarded their high school diploma with evidence of college and career readiness.
THE OUTCOME
ADP students complete their Ohio high school diploma requirements by participating in a competency-based learning program and demonstrating the mastery of skills in preparation for careers in fields such as healthcare services, manufacturing, logistics, and construction, with state and national certifications. In the 2016–2017 academic year, close to 65 ADP alumni have been awarded their high school diploma by the Ohio Department of Education (ODE) and the Ohio Board of Education.
---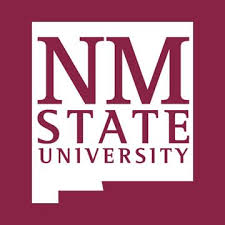 Adult Education Program
New Mexico State University
Las Cruces, New Mexico
THE CHALLENGE
Many of the students who come to our program are here because they were unable to complete their high school education. Some of these students do not have much faith in accomplishing this goal. I have watched and helped students who were depressed and so unhappy with their lives. We truly care about our students. Because we are sincere, it shows, and our students soon become confident in their own work that shows they are improving, and they are passing the GED® sections.
THE SOLUTION
This is a program with a heart. Through sincere caring and encouragement, we have been able to help build the self-esteem of students who have a poor home support system. We sit and talk with our students, get to know them as individuals, and try to help find solutions that will help them continue in their educational endeavors.
THE OUTCOME
Because of the caring and encouraging atmosphere in our office and classes, many students who would not have been successful have found a new belief in their ability to succeed. How proud we are every May to attend the graduation ceremony and watch those hard-working students walk across the stage to celebrate obtaining their GED® credential. Adult education changes lives.
---
Teachers, Administrators, and Friends of Adult Ed: Send an Email Supporting Adult Education
Click "Take Action" below, enter your contact information and click "SUBMIT" to preview the editable letter we will send on your behalf to Congress, Governors, and Mayors.

Adult Education Innovations
---
Educators across the country are developing new ways to manage the complexities of helping adult students elevate themselves through education. Learn how adult educators are getting creative!
Have a narrative summary of an adult education program, project or initiative that you believe has been innovative in helping students, employers and/or your community?