Innovations
---
Featured Adult Education Innovations for November 2018
SNHS – Portsmouth Adult Education Program
New Hampshire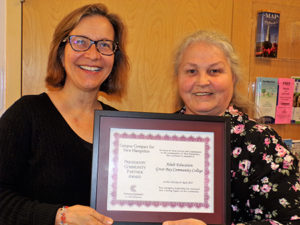 THE CHALLENGE
Seacoast NH Adult Education Centers work in partnership with Great Bay Community College to address the needs of community college students for developmental courses that prepare them to take college-level ELA and math courses.
THE SOLUTION
Seacoast NH Adult Education Centers (Dover, Exeter, and Portsmouth) designed curriculum for reading, writing and math developmental courses at Great Bay Community College (GBCC) for students identified (by Accuplacer scores) as in need of such courses. The Centers offer non-credit courses on campus and at respective centers, where students build skills and knowledge in preparation for college-level courses. The SNHS-Portsmouth Adult Education Program has recently joined in this effort, offering a "Communication Skills for English Language Learners" course to familiarize ELLs with the GBCC culture and academic expectations, with a focus on writing skills (vocabulary acquisition, grammar, essay structure) at the college level.
THE OUTCOME
Consistent improvement in Accuplacer scores has allowed students to move into college-level courses over time. This model of partnership with Adult Education Centers and the NH Community College System is being replicated around the State of NH. Portsmouth, Exeter, and Dover Adult Education Centers received recognition for this work as the Presidents' Community Partner Award recipients for 2017 from the Campus Compact for NH organization.
---
Rhode Island Core Skills Partnership
Rhode Island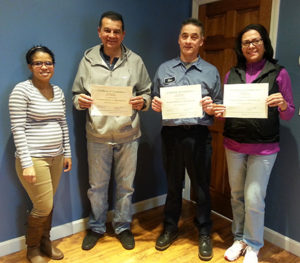 THE CHALLENGE
Murdock Webbing Company, Inc. of Central Falls, Rhode Island needed to train their employees with limited English skills the foundations of computing so that they could send emails, access the Murdock Webbing Company website for scheduling and benefits, and other work/health-related websites.
THE SOLUTION
THE CORE SKILLS PARTNERSHIP (CSP) assists businesses in determining the best course of action to up-skill employees and match them with an expert Adult Education instructor. Moreover, the CSP Grant funds 75%* of the cost of training. The CSP provided a grant to Murdock Webbing Company, Inc. which paid for 75% of the cost for digital literacy training. The grant enabled Murdock to hire Instructor Betty Narizanda from the RI Family Literacy Initiative (RIFLI) of the Providence Public Library (PPL) to teach the Northstar Digital Literacy Class. 
THE OUTCOME
Four employees completed the class and three passed an exam to receive their Northstar Digital Literacy Badges. Employees are now able to access work related and health plan websites and have sent their first emails! These employees used to be afraid of computers but now know the basics of computer operation. This class has also benefited these employees in their home life. 
---
Placer School for Adults
California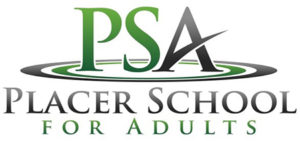 THE CHALLENGE
The challenge? What an interesting question. The answer to the question, which is just another question, was how to change the way we have done things for so long? How to integrate from the bottom to the top. How to innovate, educate, invigorate, and clear the path for our students to come in one door, and then leave by a multiplicity of other doors that lead to internships, career paths, further education, and so much more.
THE SOLUTION
The solution required something bold, something global and unifying. The answer has always been right in front of us—and yet obscure. The answer was to create a Teacher Academy in which we twice yearly bring all of our part-time teachers into one space for a paid 8 hour day. In this day we explore with them data (CASAS/TOPS Enterprise), teaching practices, curriculum, and a new picture and model of integration. A model in which everything we now do as a school leads our students to career pathways and possibly further schooling. A new model which does all of this in a way that uses the resources we have already developed and created integrations we could only come to as a group.
THE OUTCOME
The outcome has been the development of two integrated pathways based on collaboration between our CMA program instructors, our Business Office Profession instructor, and our ESL and ABE instructors. This is just the tip of the iceberg. The Teacher Academy, the training, the opportunity for teachers from different areas of the adult school to collaborate and dialog on many other possibilities, has led to the beginnings of a culture of collaboration and integration.