Innovations
---
Featured Adult Education Innovations for July 2018
Rotary Club Vouchers
Adult Learning Center, University of New Mexico
Los Alamos, New Mexico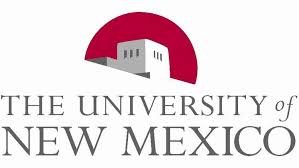 THE CHALLENGE
For many students in adult education, one challenge is finding the funds to pay for high school equivalency tests. Many programs can provide free preparatory classes, but can't pay test fees for individual students. In the past, students have left our program without ever testing because they couldn't overcome this financial barrier.
THE SOLUTION
As a solution to this problem, we partnered with a local service organization, Rotary Club of Los Alamos. Rotary members wrote grants to apply for district funds so that they could purchase vouchers from the authorized testing services. Students could apply for these vouchers and use them to pay for their HSE exams.
THE OUTCOME
In the eight years that this partnership has been in existence, over 150 students have been able to overcome this financial barrier by using the vouchers provided by the Rotary Club to take the HSE exam, allowing them to improve their employment opportunities and, ultimately, their quality of life.
---
River Valley Resources: Strategy Concept
Indiana

THE CHALLENGE
After a student registers for the AE program, I implement the strategy concept. The student and I fill out a strategy card where he or she dictates how their course of study will culminate in the student obtaining the HSE in the shortest amount of time. The student helps plot their success, sees the steps in the pathway, selects their testing date, and then starts their course of study. The student has an active part in their success.
THE SOLUTION
The strategy concept is implemented by the student and teacher. A strategy card is filled out and placed in the student folder where the student analyzes their pretest scoring, plots their success, sees the steps in the pathway to HSE and beyond to ACCUPLACER and WorkIN programs, selects their testing dates, and charts their course of study, therefore, taking responsibility for their success.
THE OUTCOME
Through the implementation of this strategy, there have been 205 students that have achieved their GED®/HSE credential through me as their teacher. However, I have 10 students waiting for test results or scheduled to take tests within the next week. What is so remarkable is that Ohio County is the smallest county in the state of Indiana and only has one teacher. The successes have been a wonderful testament to the program. Also, every student's picture is on the wall of fame for all to see.
---
Adult Academic Program: Stress Management & Relief
Robbinsdale Area Schools
Crystal, MN
Immigrant students in my class faced many stressors this year. For example, a student's roof leaked and mold had developed in her walls; another had lost a brother to murder; others fled war and civil unrest in their home countries; others were preoccupied with thoughts of children who remained in their native countries. Limited literacy & financial limitations added more stress. My goal was to provide students with useful, transferable stress management tools in the context of an ABE classroom.
THE SOLUTION
In order to provide an environment that was maximally supportive of these students and conducive to learning, I incorporated and modified ideas throughout the year from the New England LRC's Managing Stress to Improve Learning project. The AAP Resource Room also played a supportive role. Students learned about the impact of stress on learning. They later completed stress circles, an altered shoes project, daily yoga, and a public service announcement that they presented to the other classes. This Google Slides PSA focused on what students could do to maintain a safe and healthy school environment. The student homeowner experiencing significant house problems, as well as others, were referred to our Resource Room for additional support.
THE OUTCOME
The stress relief & management initiative had a positive impact on student persistence and progress. 61.5% of students with more than 40 hours of class time achieved gains, with improvements in alphabetics, decoding, writing, and spelling. Better reading fluency, pronunciation, and math & technology skills were also noted. Students reported lower stress levels and teacher observation confirmed this. In addition, close relationships among and between students and teacher characterized the class.
---
Building Skills Partnership (BSP)
UCLA Labor Center
Los Angeles, California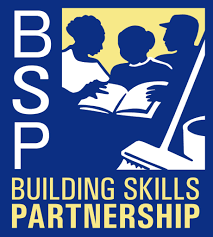 THE CHALLENGE
Los Angeles janitors clean the city's largest metropolitan buildings, yet their children attend some of the city's most under-resourced public schools. Ninety percent of janitorial workers are immigrant workers and often work difficult hours and hold multiple jobs. As a result, many struggle to access educational resources for their children.
THE SOLUTION
In collaboration with the UCLA Labor Center, the Parent Worker Project aims to improve educational opportunities for janitors' families and communities. Through this project, parents and young children participate in workshops, field trips, and cultural activities at worksites, schools, and the union. For example, recently families attended a college tour at UC Santa Barbara, as well as a field trip to the California Science Center. For many janitor parents and their children, it was the first time setting foot on a college campus. In addition, BSP facilitates college workshops for the high school-aged kids of janitors and science activities for children ages 5-12.
THE OUTCOME
The Parent Worker Project trains a cohort of janitor parents and union members of SEIU-United Service Workers West, who will become advocates for their children's education. It has been successful in reaching the entire household to improve student outcomes and keep dynamic, productive workers in the workforce. The project overcomes barriers common to the immigrant experience by providing a pathway to higher education to lift families out of poverty.
---
College and Career Readiness Center
Owens Community College
Ohio
THE CHALLENGE
Many employers struggle with their employees' low literacy skills. This deficiency inhibits employees from promoting and/or efficient production. Employers and employment agencies have contacted us because they want to "invest" in their employees, so they can increase their literacy skills. It is difficult to find hard-working employees like the ones they have now, and employers are not interested in replacing them, just investing in them.
THE SOLUTION
We have been partnering with employers to create structured courses to help their employees increase their literacy skills. Some employers prefer on-site courses while others refer their employees to our campus. Our courses are company-specific cohorts, managed enrollment cohorts, or open enrollment courses. We provide highly skilled instructors in all classrooms. Professional development is continuously offered to our staff so they are always on the cutting edge of education and technology.
THE OUTCOME
The outcomes of this innovation include higher skilled employees, which then promotes growth, employer support, and opportunities to recruit family and friends of the employees who have taken our courses.
---
Pathways to Success
Kirkwood Community College
Cedar Rapids, IA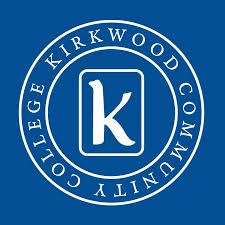 THE CHALLENGE
As we looked at our retention data, we noticed we were not as successful as we would like to be getting students to stay in our program. We had a number of students who came to our enrollment sessions but then did not continue with classes. In order to help students move on to additional education or employment, we knew we needed to get them here and keep them here.
THE SOLUTION
To address student retention, we created our Pathways to Success course. This class is required for students looking to work in ABE or on earning a high school diploma. During this 6 hour, 2-day course, we work with students to learn more about who they are, why they are here, and what it will take for each student to be successful in adult education.
THE OUTCOME
As a result of this program, we have seen an increase in our student retention numbers. Prior to this program, the number of students who came to information sessions and then were officially enrolled at 12 or more hours was close to 40%. Now, we are seeing rates of over 60% of students being officially enrolled at 12 hours or more. We have also seen increases in our EFL performance as well as in our ABE/ASE areas, with increases of over 5% from the prior performance.
---
Teachers, Administrators, and Friends of Adult Ed: Send an Email Supporting Adult Education
Click "Take Action" below, enter your contact information and click "SUBMIT" to preview the editable letter we will send on your behalf to Congress, Governors, and Mayors.

Adult Education Innovations
---
Educators across the country are developing new ways to manage the complexities of helping adult students elevate themselves through education. Learn how adult educators are getting creative!
Have a narrative summary of an adult education program, project or initiative that you believe has been innovative in helping students, employers and/or your community?