Over 79,000 adult education leaders stand united in a national campaign to move learning opportunities forward for all Americans to achieve economic mobility. If you are an adult educator, stand with us in this educational campaign to help funders understand the value we bring to students, workers, and businesses in contributing to social mobility and economic growth. If we educate, then we elevate.
Campaign components include:
A national survey of adult educators to understand what they need in their state and local landscapes for advocacy and outreach
Outreach Campaign Toolkits for organizations to tailor and use for advocacy efforts
Educational webinars and coaching with national marketing and communications experts to leverage the Campaign Toolkit for your advocacy efforts
An expansive website to collectively share adult learner and employer success stories, testimonials, and innovations taking place across the country in adult education
A campaign video to use on your state and local websites to educate target audiences about our national efforts
Campaign Community of Practice for peer-to-peer learning
Regular eblasts on campaign progress and highlights from across the country in adult education innovations and successes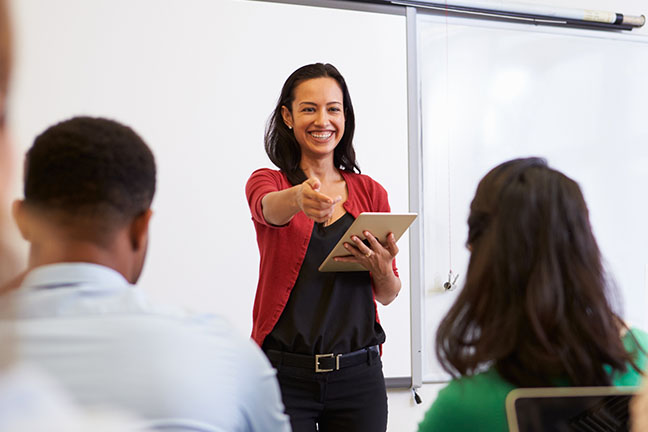 Adult Education Fact Sheet: United States
Updated August 2022
Adult education programs in all 50 states and seven territories assist adults in building skills and earning credentials that lead to postsecondary education, sustainable employment, and economic self-sufficiency.
65% of all jobs in the United States require some form of postsecondary education. 
Discover all of the adult education innovations and successes taking place across the nation. Click on the button below to find information on your state.
Adult Education
A Business Strategy for Employers
Adult education can be highly effective in preparing students for the world of work by teaching them contextualized workplace competencies and study skills that help them to become lifelong learners. These competencies are important for success in today's economic landscape as they align students' skills with the market demands of business and industry.
As part of the Workforce System and its partners funded by the Workforce Innovation & Opportunity Act (WIOA), adult education provides an entry point into job training and employment for 1.5 million adults each year by serving students with high school equivalency, industry-recognized training and credentials, and wraparound services.
Success Files Features Educate & Elevate with Host & Actor Rob Lowe

Educate & Elevate has been featured in "Success Files," an award-winning documentary program hosted by Robe Lowe – in a six-minute segment about the power and relevancy of adult education. This episode reached over 148 million viewers.
The Educate & Elevate campaign story featured a short, six-minute documentary about the power and relevancy of adult education and reached over 148 million viewers.
Here's a peek into some of the documentary's storylines:
Dr. Lorraine Morales serves as the president of Pima Community College, but before achieving this status she was a single mother who had dropped out of school. She earned her GED® credential through adult school classes and continued her studies to earn a doctorate.
Dr. Richard Carmona grew up on the streets of the Bronx, experienced homelessness, and then dropped out of school to serve in the Army. While in the Army, he earned his GED® credential and two Purple Hearts. He was tapped by President George W. Bush for the position of 17th surgeon general and was the only surgeon general to ever be unanimously confirmed by the Senate.
There are so many amazing stories about the power of adult education, and "Success Files" will be sure to inspire audiences and stimulate conversations across the nation.
People are showing their love for adult education through our 3 Quick Clicks effort, with more state associations using this tool to submit a letter of advocacy to congressional members, governors, and mayors. To use this time-saving tool, visit the 3 Quick Clicks webpage and select the "Take Action" option that applies to you.
Teachers, administrators, and friends of Adult Education send an email supporting adult education by clicking the "Take Action" button below. Enter your contact information and click "SUBMIT" to preview the editable letter we will send on your behalf to Congress, Governors, and Mayors.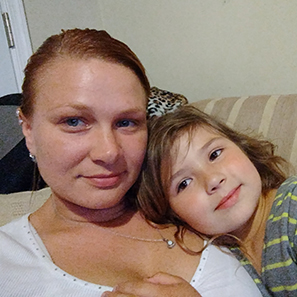 Amanda Kline
Adult Learner
Amanda became a single mother working low paying jobs and barely managing, even after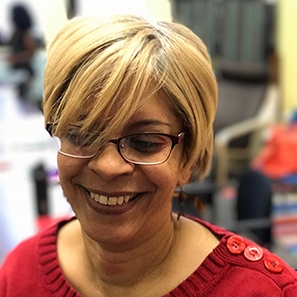 Zenaida Garcia
Adult Learner
When Zenaida first came to Genesis Center, she did not know she had a gift as a writer
Have an adult learner success story or testimonial?
Have a narrative summary of an adult education program?


Our exciting campaign video is now live!