Adult Education Innovations
State Contacts
---
State Agency

Terry R. Gilleland, Jr.
Director of Adult Education & Literacy Services
Division of Workforce Development
and Adult Learning Department of Labor
1100 North Eutaw Street Room 120
Baltimore, MD 21201
Phone: (410) 767-1008 Fax: (410) 333-2099
Email: terry.gilleland@maryland.gov
Website: http://dllr.maryland.gov/gedmd/

State Association

Douglas Weimer
Maryland Association for Adult Community and Continuing Education (MAACCE-MD)
Maryland
Phone: 410-986-5455
Email: president@MAACCEmd.org
Website: http://www.maaccemd.org/
State Reports on Adult Education
---
Maryland

State Data on Adult Education
---
Maryland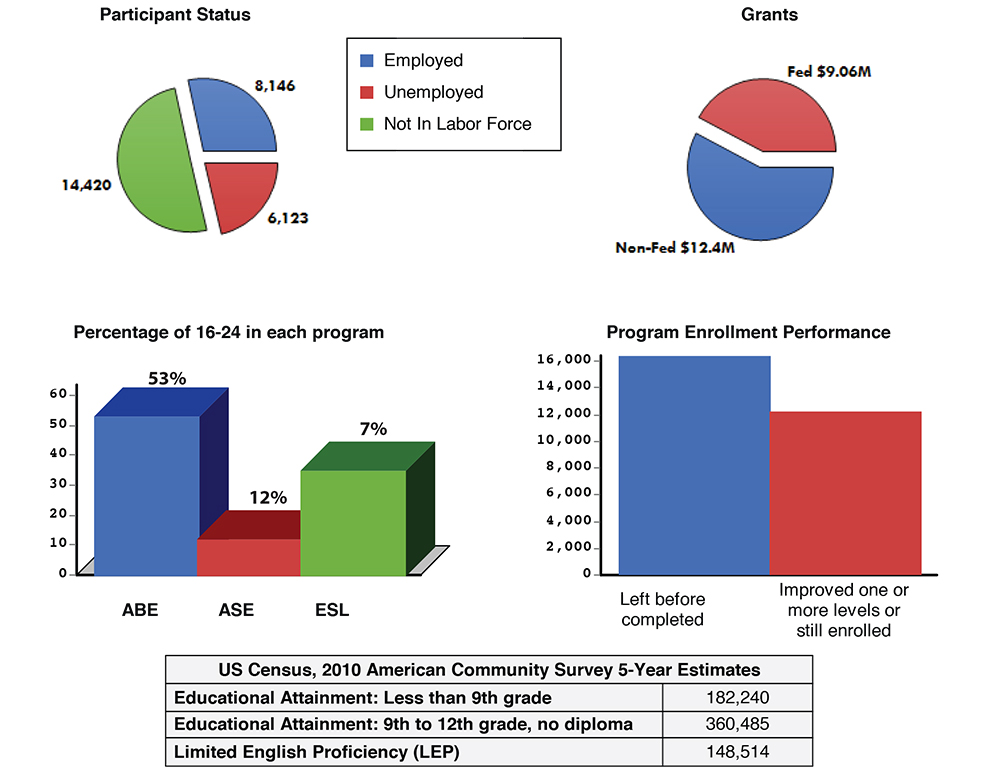 Adult Learner Success Stories
---
Maryland
Amanda Kline
Adult Learner 
The Challenge
Due to a variety of circumstances, I became a single parent working low paying jobs and barely managing, even after obtaining government assistance. I was without a high school diploma and had no higher education. There are not many options at this point for elevating yourself except to work at obtaining the credentials needed to get a better job and outlook on life.
The Solution
I first came to HCC in 2015 and started with their online GED® study course. This was easiest for me since I could do it from home. After passing my GED® test I set my sights on higher education. I decided on the CMAA certification, certified medical administrative assistant. This is a noncredit program for busy adults. I was approved for a scholarship for this course and started immediately. After obtaining my GED® credential and completing my CMAA program I am happy to say that I am looking forward to my externship at Upper Chesapeake Hospital. This is where I hope to land my first job and continue up the line of promotion through higher education.
The Outcome
I am also looking forward to showing my daughter a stronger, more independent role model. None of this would be possible without the adult education programs offered by Harford Community College. Without them, there would be no hope for everyone who finds themselves without proper education later in life. Education is the key!
Jose O. Hernandez
Adult Learner 
The Challenge
Jose was born and raised on a farm in El Salvador. His parents had no education, but his father taught him how to work hard and manage his money. At 19 years old, while the soldiers were in route to his family's farm, Jose's mother gave him a $100 bill and made him leave immediately to avoid being forcibly made to fight in the brutal El Salvadoran civil war. Jose struggled and found his way to the USA. He had to build a new life knowing no English and having no formal education.
The Solution
He lived in many states before finding employment in Maryland and finally settling in Charles County. Jose made his way to Maryland and settled in Charles County. He enrolled in citizenship class and English as a Second Language class at the Charles County Public Schools Lifelong Learning Adult Education Center. Jose prepared himself and took advantage of the opportunity to become a citizen of the United States. When Jose started classes, he explained that all he knew was "street English". It was quite a challenge learning formal English. The work ethic that Jose learned from his father served him well as he moved through the ESL levels. Jose secured a salaried, permanent job as a cook at a local restaurant.
The Outcome
Since he began his education, Jose had maintained his position as a cook, has purchased a home, married, and had two sons. He now is a Family Literacy student improving in reading, writing, and math. His vocabulary grows stronger daily. Through taking citizenship class, Jose has a great interest in U.S. and World History. He is a leader in the classroom, a dedicated father. Jose plans to continue studying toward his goal: to achieve his high school diploma.