Educate & Elevate Expands Campaign Website for States
With about six weeks to go until our Capitol Hill visits, the Educate & Elevate campaign website has been expanded with state-specific pages to give state leaders an opportunity to showcase all of their great successes and innovations.
Click (here) to check out the new Locator Map and then select your state. You'll see a section that houses state contacts, data, reports and innovations and successes. If you don't see any innovations or success stories about adult learners and/or employers, then it's time to use the links below to submit.
We'll be pushing legislators to your state-specific pages to learn more about what you are doing, so make sure to submit now!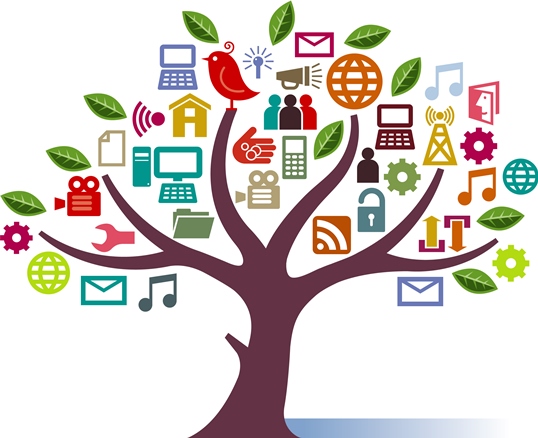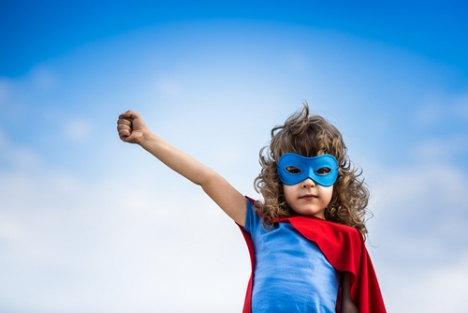 Educate & Elevate Champion Highlights
Did you know that cross promoting the Educate & Elevate campaign on your website can bring recognition to your organization? And, we've made it super easy for you to participate.
Take a look at the following Educate & Elevate Champions who have been very creative in their cross-promotional efforts by placing the Educate & Elevate logo on their websites in various locations as a "proud partner"; using #educate&elevate and sending updates via social media; special announcements; and sending eblasts to its members with updates. 
Webinar Wrap: Social Media Strategies
Our latest webinar on Social Media Strategies is now online! If you missed it, you can still learn the latest tools and techniques for using social media to promote adult education.
Our communications partner, 
Full Capacity Marketing
, and guest presenters, Jeff Arnott from Brevard Public Schools Program and Chris Binnix, Marketing Coordinator at COABE presented best practices for using social media in advocacy, shared recent social media success stories and discussed how to enhance your social media program using the Educate and Elevate toolkit.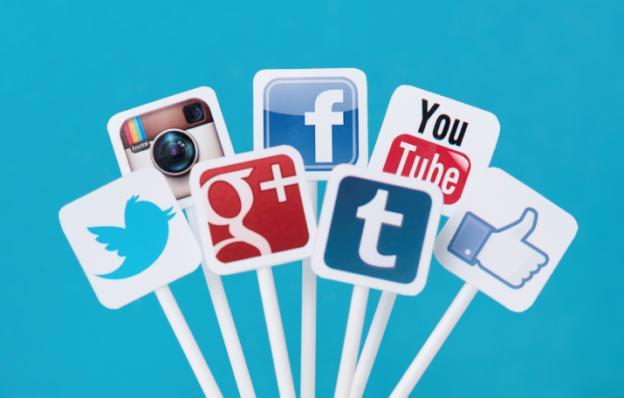 1. Engage with Your local press on Twitter – One of the most effective ways to build your following is by engaging with local reporters. Many reporters tweet from their own account, in addition to the official media account. Use the Twitter search box to search for "people" with the press outlet name in their account description.
2. Learn how to use the new Facebook Townhall function – This new option for nonprofit and public sector accounts lets you link posts directly to your federal, state or local legislator.
3. Use Links, Graphics, and Hashtags – Including hashtags, visuals, and links to news articles and other accounts shows a level of social media know-how that helps attract the notice of influencers on each channel.
4. Use time management tools for social media – Using scheduling tools, an editorial calendar and adding social media accounts to mobile devices can enable you to be more effective in less time.
5. Engage with legislators and their staffs on social media – In addition to official accounts, many legislators, and their staff members, volunteers and interns have personal accounts on Twitter. Many legislators also have several Facebook pages for different initiatives. Searching and following these additional accounts can raise your visibility with your legislative office.
Educate & Elevate Campaign: Hosting a Stakeholder Event
Did you miss our most recent webinar or want to watch it again? It's now online and includes critical information you won't want to miss on using special events to educate legislators and key stakeholders about adult education.
Our communications partner, Full Capacity Marketing, and guest presenter, Diane Jackson from the Queen Creek Unified School District Adult Education Program in Arizona, share step-by-step instructions, as well as strategies in an information-packed, one-hour session.
Here are the Top 5 highlights, along with links to everything you need in the Educate & Elevate Campaign Toolkit to host your own successful stakeholder event.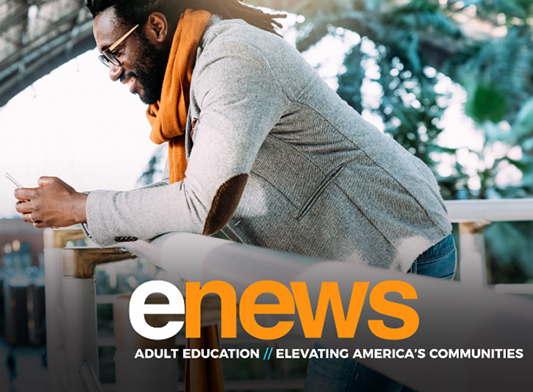 Think Visual. Include a proclamation ceremony, set up information stations or conduct a tour or mini-class. Sharing about your program in a visual way makes events more memorable and newsworthy.
Showcase your students. Schedule times for them to share their success stories, plan photo ops and introduce legislators and news media to your students.
Showcase Employer Partners. Employers add credibility to your program. Invite them to speak about what your program has meant for their business.
Promote, Promote, Promote – Use the Educate & Elevate Toolkit Media Advisory template to announce your event. Use the toolkit fact sheets, legislator talking points, posters and postcards to promote your event.
Employ cause marketing, a growing opportunity for nonprofits and public sector organizations to partner with local companies on events. In this webinar, we show you how to create a cause-marketing partnership, and we walk through several powerful case studies.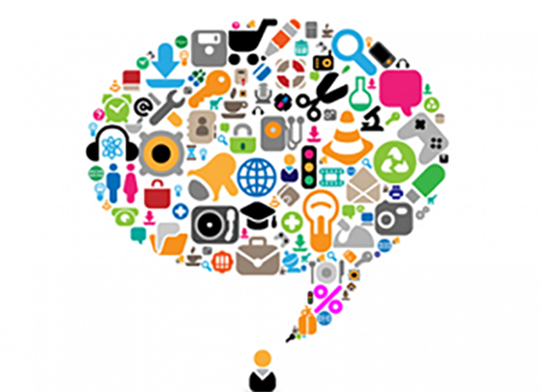 Harnessing the Power of Data
When we advocate for adult education, we tell lots of stories. We show how adult education has changed the lives of our students. We talk about what adult education means to families. We share personal stories about how adult education has impacted our communities.
Timely and accurate data woven into our stories provides context for personal narratives and provides legislators with talking points to support our mission. The Educate & Elevate campaign is all about data. The campaign was developed specifically to give adult educators tools to show legislators how adult education is an investment in America.
Check out the complete toolkit for more ways to harness the power of data to tell your story.
Tell Our Story to a New Generation
While the average legislator is in his or her 50s, constituents, members of the press, employers and a large portion of the general public are younger. In fact, millennials, born in the 1980s and 1990s now are the largest generation in the country. In our Educate & Elevate toolkit, we include tools to help you tell your story to this new generation via their favorite social media channels, including:
A campaign video to use on your social media channels and state and local websites.
A Campaign Fact Sheet you can send, take to meetings with reporters or use to create posts on your social media channels.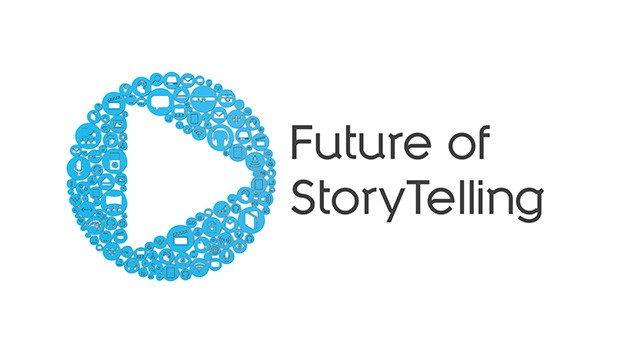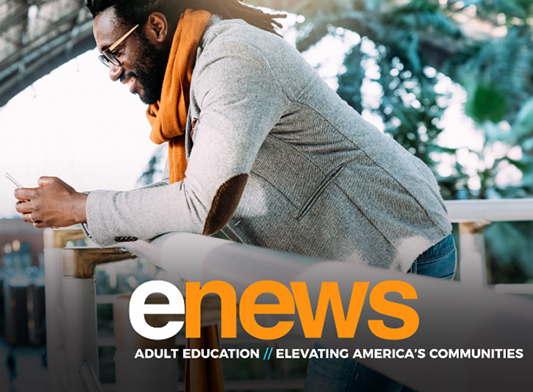 Educate & Elevate Campaign: Your Ticket to Supporting Adult Education Funding
Adult education — you know it's your passion. So share your passion through our national campaign, Educate & Elevate, and join the system of 55,000 adult educators in informing elected officials about the importance of funding adult education.
Here are our three campaign goals:
Create processes for a concerted, collective effort to reach local, state, and federal officials and our communities.
Inform and educate officials about the relevancy of adult education through data, stories, innovations, and key message points.
Make specific requests in support of funding adult education.
How can you, as one adult educator, make a difference to achieve these goals? Our plug-and-play Campaign Toolkit gives you many ways to garner recognition for your local adult education brand while advancing our collective mission to secure funding.
Check out these helpful links to get started:
Have a question or need help? Post it in the Learning Forum and get technical assistance.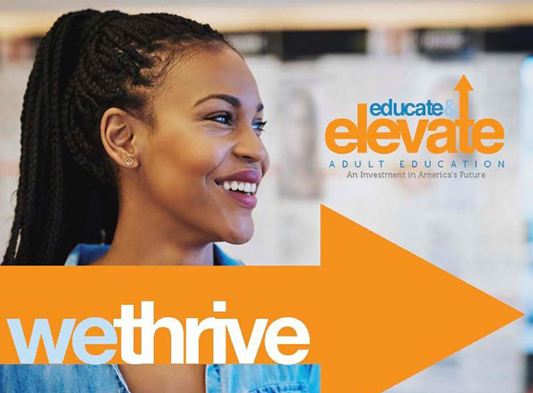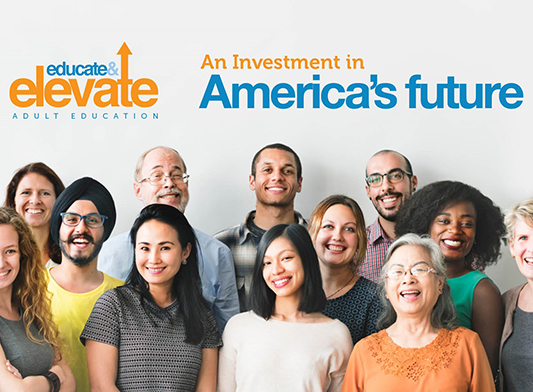 Get Students, Colleagues, Family & Friends Involved
Here are three quick strategies to build funding support for adult education with your students, family, and friends.
Share this link with your friends, family, and colleagues to send a ready-made support email to state and federal elected officials. The template automatically finds the right contact based on the zip code submitted.
Share this link with your adult learners/students to send a ready-made support email template to their state and federal elected officials. Students can add their stories, sharing how adult education made a difference in their lives. This template also automatically finds the right contact based on the zip code submitted.
Complete and print copies of this editable postcard  to bring to class, and have students sign and mail to your local, state and federal officials.