Champions of Adult Education
---
From Extraordinary Story to Champions for Our Cause.
Story Musgrave Joins Educate & Elevate as Campaign Advocate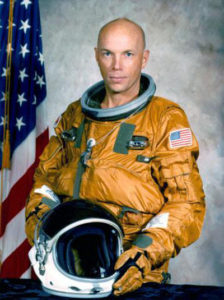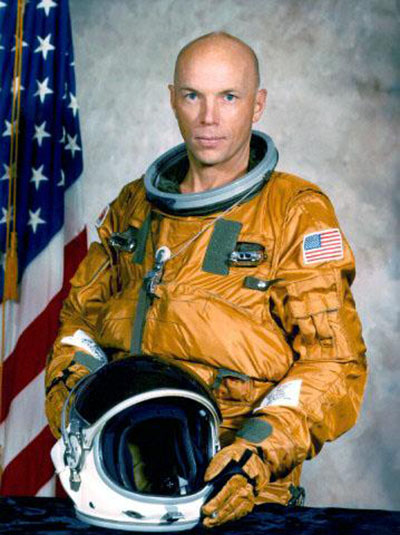 The 
Educate & Elevate Campaign
 is leading the charge to raise awareness about the many faces and relevance of adult education. Federal budget proposals for 2018 suggest a cut of $95 million to adult education programs, including literacy courses, as part of a larger $9 billion cut to the Department of Education budget.
To help safeguard these vital programs, the 
Educate & Elevate Campaign
 is a national endeavor aimed at highlighting how an investment in adult education represents a bold commitment to America's future. A big part of the campaign is to highlight success stories and the many surprising faces of adult learners who are advocates for adult education.
Story Musgrave is one such example who is an advocate for the campaign. Mr. Musgrave has an amazing story in that he never finished school, but instead ran off to Korea with the U.S. Marines where he was an aircraft electrician and an engine mechanic. He started flying with the Marines and over the next 55 years accumulated 18,000 hours in more than 160 aircraft. 
Using adult education as a catalyst for change, Mr. Musgrave obtained a GED® diploma and went on to become the only astronaut to have flown in all five space shuttles resulting in six space flights. He has earned seven graduate degrees and 20 honorary doctorate degrees.
"Funding for adult education is critical to our nation's success," said Musgrave. "We must include everyone in helping them to achieve their educational goals, and we need to prepare them for life, for a career, and for college no matter where they are in their educational journey." 
In the coming weeks, expect to hear more stories from leaders like Musgrave about the value of adult education as Educate & Elevate seeks to advocate for this vital resource. If you have an extraordinary example of someone who has used adult education as a catalyst, resulting in exceptional success, contact us at educateandelevate@coabe.org.
Dr. Rachel De Vaughan – From GED to Ph.D.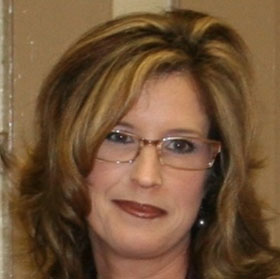 For Educate & Elevate advocate Rachel De Vaughan, Ph.D., the power of adult education in reshaping one's career path is well known. Indeed, without support from educators at Mississippi Gulf Community College, she may have never made the transition from a respected McDonald's franchise manager, with no high school diploma, to a state education director with a higher-education-focused Ph.D. from William Carey University.
De Vaughan recalls how bleak her future looked in her teenage years as family financial hardships made it difficult to focus on her academic studies.
"At a very young age, I was burdened with heavy responsibilities in caring for my younger siblings. I struggled in school because I was so tired I just wanted to sleep. My teachers were always frustrated with me because I never completed my homework," De Vaughan says. 
"Even if I did find a friend, we weren't able to do the normal things that friends do because I could never afford to go anywhere when I was invited. So, when my mom gave me the choice of quitting school to work full-time, I chose to quit. No longer did I have to worry about what I was going to wear or sit through another Algebra class that I had failed twice. I started working at McDonald's for $3.35 per hour and took advantage of every education and workforce program they offered while never looking back," she adds.
But her career in food service took a big detour in 1997 when a life-changing event inspired her to achieve education goals that had long gone unfulfilled. She obtained her high school diploma and put herself on an educational path that resulted in an associate's degree, bachelor's degree, and a successful and ongoing career stint in public education that has included the obtainment of a Ph.D.
"After almost 20 years working for McDonald's restaurants throughout the U.S., and even abroad, I was ready to try something different for my life. So, I pulled that forgotten dream out of that secret place deep inside of me, and I applied for a teacher's license. Wow! Here I was, teaching in a school, a real school, with real students. I was recognized both by my school and the district as a great educator several times," says De Vaughan, now assistant state director for the Office of Adult Education in Mississippi.
Adult Education Miracle: Kevin Hunt Sr.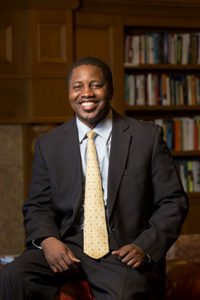 As adult educators, we know firsthand that a lack of education can have a ripple effect among individuals who want to advance their economic and social mobility. Kevin Hunt Sr. knows that downward spiral all too well. Kevin dropped out of school in junior high, and because of his lack of education, he had to rely on his family in his hometown of Little Rock, Arkansas, for financial support.
In 2001, he made a decision that would be the catalyst for changing his entire life: he enrolled in Shorter College's GED® program. After earning his GED® credential, Kevin did not stop there. In 2002, he enrolled in Philander Smith College where he graduated with honors and followed that with a master's degree from Webster University.
Upon graduating from Philander Smith College, Kevin volunteered for then-Attorney General Mike Beebe's campaign for governor. This eventually led to a part-time job working for Beebe's campaign. Beebe won the gubernatorial election (2006), and Kevin was hired on as full-time staff. During the next eight years in the office of Governor Mike Beebe, Kevin worked as a communications assistant, spending five of those years as minority affairs liaison.
Kevin invests countless hours of hard work and dedication for the betterment of his community by serving as a mentor to others and volunteering for friend and mentor, Rev. Hezekiah Stewart and the Watershed ("world's first social hospital"). Currently, Kevin is focused on launching his nonprofit mentoring program, Inspiring Other People (IOP), which has as its motto "Leading by Example."
A man of God, Kevin joined Second Baptist Church in 2005, under the leadership of the Pastor, Dr. Kevin A. Kelly. Kevin works at the University of Arkansas for the Center on Community Philanthropy at the Clinton School of Public Service, which focuses on community-based philanthropy. He is the son of a very strong mother, grandmother, and great-grandmother. He is also the proud father of one son, Kevin Hunt Jr. He's married to the number one woman in his life, Maggie F. Hunt.
Thank you, Kevin, for sharing your story and inspiring others to keep reaching for the stars!
Teachers, Administrators, and Friends of Adult Ed: Send an Email Supporting Adult Education
Click "Take Action" below, enter your contact information and click "SUBMIT" to preview the editable letter we will send on your behalf to Congress, Governors, and Mayors.