Story Musgrave Joins Educate & Elevate as Campaign Advocate
Educate & Elevate Campaign is leading the charge to raise awareness about the many faces and relevance of adult education. Federal budget proposals for 2018 suggest a cut of $95 million to adult education programs, including literacy courses, as part of a larger $9 billion cut to the Department of Education budget.
To help safeguard these vital programs, the Educate & Elevate Campaign  is a national endeavor aimed at highlighting how an investment in adult education represents a bold commitment to America's future. A big part of the campaign is to highlight success stories and the many surprising faces of adult learners who are advocates for adult education.
Story Musgrave is an exceptional example of adult learner success, who is also an advocate for the Educate & Elevate campaign. Mr. Musgrave never finished school, but instead joined the military and went off to Korea with the U.S. Marines where he was an aircraft electrician and an engine mechanic. He started flying with the Marines and over the next 55 years accumulated 18,000 hours in more than 160 aircraft.
Using adult education as a catalyst for change, Mr. Musgrave obtained a GED® diploma and went on to become the only astronaut to have flown in all five space shuttles resulting in six space flights. He has earned seven graduate degrees and 20 honorary doctorate degrees.
"Funding for adult education is critical to our nation's success," said Musgrave. "We must include everyone in helping them to achieve their educational goals, and we need to prepare them for life, for a career, and for college no matter where they are in their educational journey." In the coming weeks, expect to hear more stories from leaders like Musgrave about the value of adult education as Educate & Elevate seeks to advocate for this vital resource.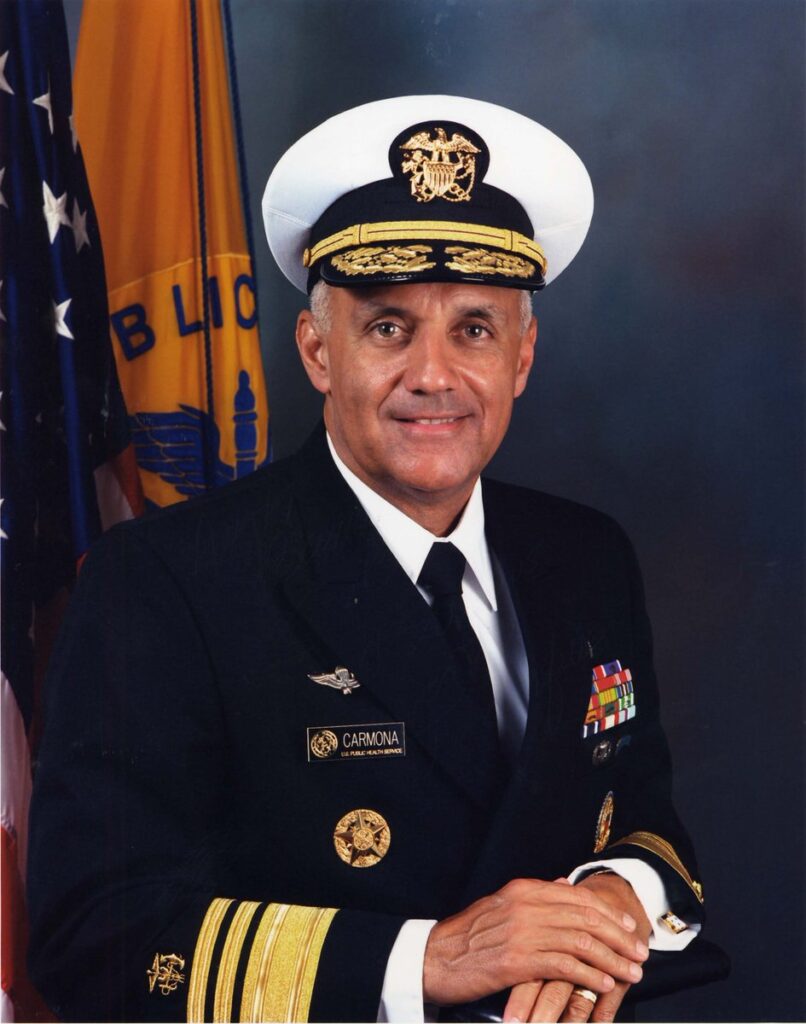 Vice Admiral Richard H. Carmona, M.D., M.P.H., F.A.C.S.
Former United States Surgeon General
Commander, USPHS Commissioned Corps
U.S. Department of Health and Human Services
Vice Admiral Richard H. Carmona was sworn in as the 17th Surgeon General of the United States Public Health Service on August 5, 2002.
Born and raised in New York City, Dr. Carmona dropped out of high school and enlisted in the U.S. Army in 1967. While enlisted, he received his Army General Equivalency Diploma (GED®), joined the Army's Special Forces, and ultimately became a combat-decorated Vietnam veteran. It was during this time he began his career in medicine.
After leaving active duty, Dr. Carmona attended Bronx Community College, of the City University of New York, where he earned his Associate of Arts degree. He later attended and graduated from the University of California, San Francisco, with a Bachelor of Science degree (1977) and medical degree (1979). At the University of California Medical School, Dr. Carmona was awarded the prestigious gold headed cane as the top graduate. He has also earned a master's of public health from the University of Arizona (1998).
Dr. Carmona has worked in various positions in the medical field including paramedic, registered nurse and physician. Dr. Carmona completed a surgical residency at the University of California, San Francisco, and a National Institutes of Health-sponsored fellowship in trauma, burns and critical care. Dr. Carmona is a Fellow of the American College of Surgeons, and is also certified in correctional health care and in quality assurance.
Prior to being named Surgeon General, Dr. Carmona was the chairman of the State of Arizona Southern Regional Emergency Medical System, a professor of surgery, public health and family and community medicine at the University of Arizona, and the Pima County Sheriff's Department surgeon and deputy sheriff.
Dr. Carmona has also held progressive positions of responsibility as chief medical officer, hospital chief executive officer, public health officer, and finally chief executive officer of the Pima county health care system. He has also served as a medical director of police and fire departments and is a fully-qualified peace officer with expertise in special operations and emergency preparedness, including weapons of mass destruction.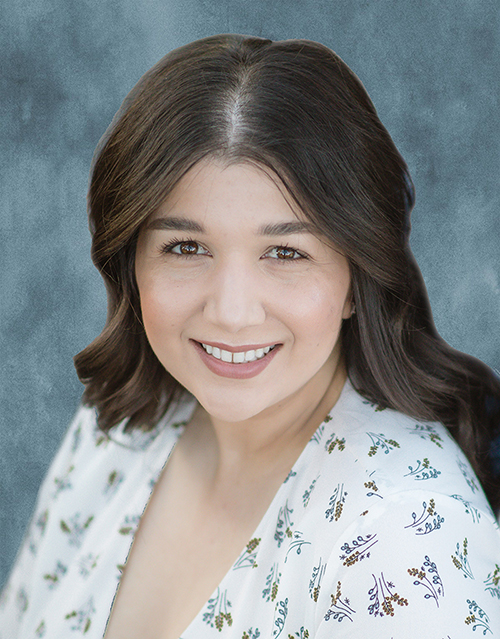 Stephanie Rodriguez,
New Mexico Higher Education Secretary
To see her now as the New Mexico Higher Education Secretary—and one of the youngest cabinet secretaries of any education sector in the United States—you may think that Stephanie Rodriguez has always loved school. In reality, her commitment to education—especially adult education—comes from adversity.
Stephanie's high school studies were completely derailed by family hardships. Her mother spent nearly all of her time and energy helping Stephanie's sister through personal struggles, and her father worked harder than ever to provide for his family, including a two-year-old nephew that they were fostering. In the midst of these overwhelming difficulties, Stephanie's schoolwork did not seem to matter that much. Although she had been a good student, she completely disengaged from her classes and failed nearly all of them. The vice principal of her high school called an emergency meeting to let her parents know that she would be dropped completely.
As they left the meeting, Stephanie and her parents happened to run into the principal, who had been her principal while she was in middle school. Upon hearing about Stephanie's situation, the principal worked with her and her family to move her into the school's Learning Center on the other side of campus, an adult education pilot program working with struggling students from the high school. Unlike her typical classes, teachers in the Learning Center worked with her one-on-one to help her earn her high school equivalency diploma. Through these classes, and the guidance and encouragement of her new adult education teacher, Stephanie earned her high school diploma and continued on to pursue a bachelor's and master's degree at the School of Architecture and Planning at The University of New Mexico.
Stephanie has now worked in Congress, across state government, and is currently New Mexico's Higher Education Secretary. Under her guidance, the NM Higher Education Department has dramatically increased its Adult Education Division's budget and has seen adult learner enrollment rise from around 8,000 to over 10,000. She is committed to advocating for colleges and adult education programs because, as she says, "My work is fueled by the educator who believed in me."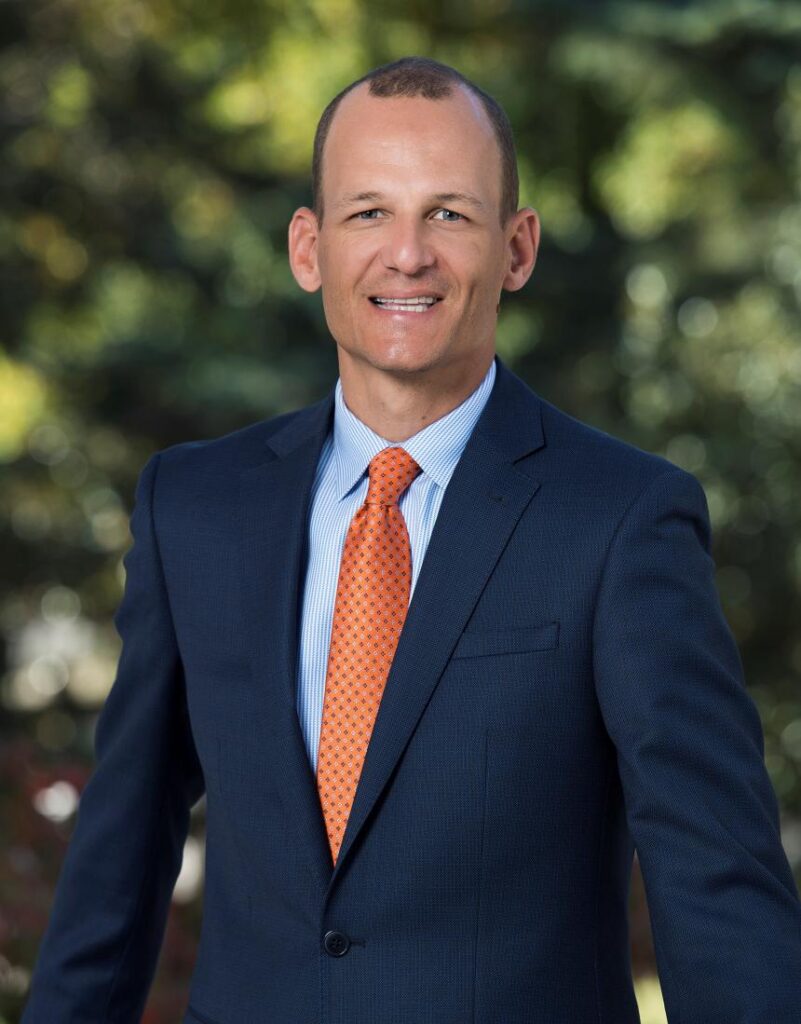 Assemblymember Kevin McCarty
Assemblymember Kevin McCarty is one of California's foremost advocates for education at all levels, including adult programs. His Assembly Bill No. 2098, for example, requires future assessments of adult education programs to consider how well those programs serve the local immigrant population, highlighting the impact that such programs can have on helping immigrants learn English, support their children's education, become citizens, and find employment. McCarty recently authored another bill which ensures the effective use of all adult education funds throughout the state. This bill is student-centered and works to ensure that students benefit from the allocation of resources. He also helped California adult schools receive a 4.1% cost-of-living adjustment, a step towards returning their funding levels to their pre-recession levels in 2008.
McCarty knows the value of adult education firsthand. He dropped out of school in his senior year because he was more focused on baseball than on learning. By the time he realized what a mistake he had made, traditional school was no longer an option. Adult education gave him a chance to get his life back on track. After earning his high school diploma, he attended American River College, CSU Long Beach, and finally earned his master's degree in public policy and administration from Sacramento State.
McCarty currently serves as Chair of the Assembly Budget Subcommittee on Education Finance, which oversees the largest component of California's multi-billion dollar budget. In this role, McCarty has made historic investments in public education, including expanding access to preschool for low- and middle-income families, providing better career and technical education (CTE) programs, and increasing student enrollment at California's public colleges and universities.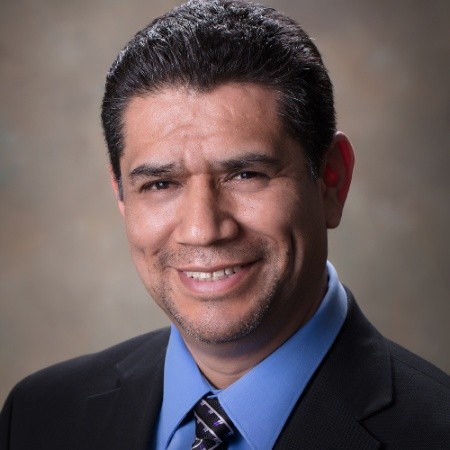 Hector Martinez – Director for Adult Education at Kansas Board of Regents
Daydreaming about taking a "trip to the mountains in a white truck" in the land of opportunity, Hector Martinez and his wife moved to the United States with their four young children in 1999. After arriving in Houston and sleeping in a family member's kitchen, Hector searched for work. Despite speaking little English, he found employment selling air conditioners door-to-door, earning just enough for rent and groceries every month. He also worked in a restaurant which allowed him to bring home extra meals but did not provide financial stability.
In December 1999, the family moved to Kansas where they lived in one tiny room for the six of them. Hector found a decent paying job at a meat packaging plant. Hector joined the Learning Center as a student of English as a Second Language and began volunteering as a computer instructor. He worked a hectic schedule that included three classes, 9-12, 3-5, and 6-9, and worked the graveyard shift at the plant.
Hector received his visa in 2001 and began working as a computer coordinator at the ESL school. The family moved into their own home in 2002—a milestone in their pursuit of financial stability. They celebrated by taking their dream vacation, driving to Colorado in their white Expedition truck.
While applying for permanent residency status, Hector was promoted in 2006 to Director of the Adult Education Center, serving as district representative and president of the Kansas State Adult Education Association. He joined the Coalition on Adult Basic Education and served as representative for seven states and chaired the Technology and Conference committees, and has since gone on to rise to the highest ranks of adult education in his state, as the State Director of Kansas.
In 2012, Hector and his family were granted permanent residency, enabling his son to apply for financial aid at the university and his wife to work. Today, Hector and his family have all become American citizens, and his four children have graduated college and become professionals—an architect, family therapist, computer engineer, and physics engineer. His wife recently completed her teaching degree, Hector joined the Kansas Board of Regents in 2021.