Adult Learner Success
---
Featured Adult Learner Success Stories for August 2019
Annette Johnson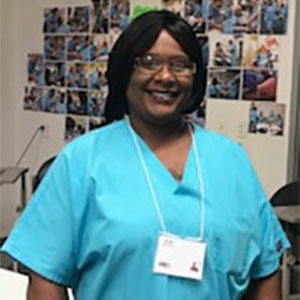 Annette became interested in the phlebotomist program at New Bridge workforce training center in Cleveland in the fall of 2016. She began attending the Aspire KeyTrain remediation course to improve the necessary math and reading skills for the phlebotomy program. After several months of diligent hard work, she passed the WorkKeys test and was accepted into the phlebotomy program at NewBridge. Annette successfully finished the phlebotomy… 
DeRyanna "Rye" Spear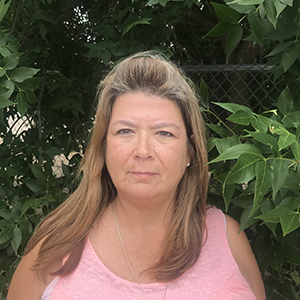 DeRyanna "Rye" Spear told her grandkids she wanted to get her GED® to demonstrate anything is possible if they set their mind to it. Rye started attending CLCBH in October 2017. She was placed on medical leave for a back injury. Her educational journey had challenges. Growing up in an alcoholic family contributed to school challenges. She had a baby girl her senior year, putting education on hold to work. She had two additional children; family was her priority.
Andrea Zambrano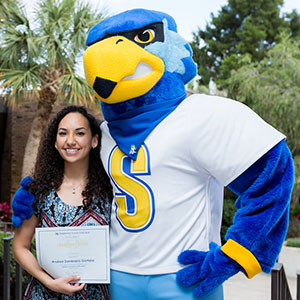 Andrea is originally from Ecuador. From an early age, she was very involved in extracurricular activities related to dance and film. Due to years of related travel and competitions, she did not earn her high school diploma before moving to the United States. Andrea knew she needed to obtain that credential in order to improve her employment opportunities and to fulfill her dream of studying film so she could become a filmmaker.
Natasa Paunovic
Allegany College of Maryland Adult Basic Education
Natasa migrated to the US in 1995 with her husband, a baby, and another on the way. She had a good education in Serbia, but knew no English. She lost her unborn baby and nearly lost her own life due to language barriers. Her young family relocated from Hagerstown to Cumberland. Many obstacles stood in her way of success: isolation from anyone she knew, limited transportation, and the cultural and language differences. She was determined to assimilate to the culture and be successful in society.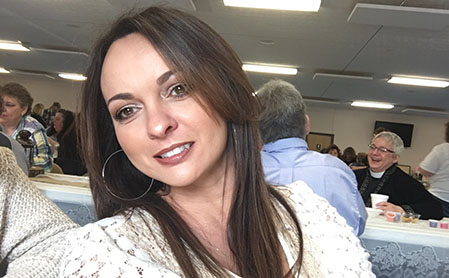 Justine Geiger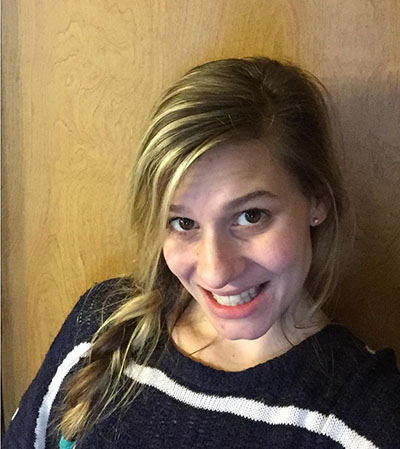 After becoming a mother for the second time, getting a high school diploma seemed out of reach. I was eager to get back to work but my boyfriend urged that I go back to school if I was ever going to make more than minimum wage. I knew this was the best decision for my family and I, but it would not be that simple. We had one car, one income, and two children to figure out care for while I would be in school. I also had to travel 50 miles a day to get to and from school.
Kenneth Ludolph, Jr.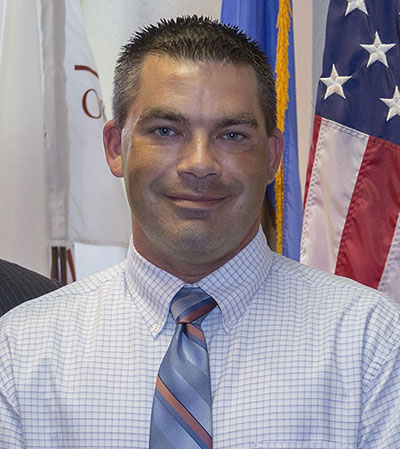 In 2016, Kenneth Lee Ludolph, Jr. got into some trouble and it sent him to prison. While he was there, he became very determined to earn his GED® diploma and do something meaningful with his life. Kenneth faithfully studied for his test – first at a class at the Oklahoma State Reformatory and then at the OCTC halfway house, and he passed his high school equivalency test in just a few months. Next, he attended a Career Success Class where he earned a Certificate of…
Maggie & Arthur Johnson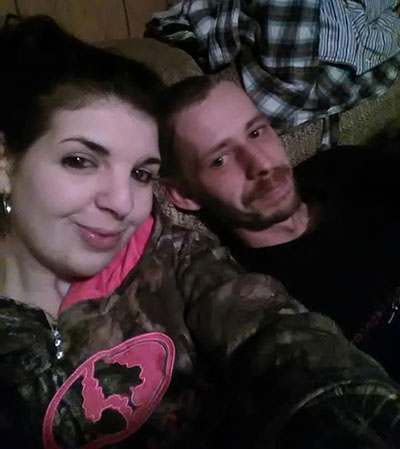 Maggie and AJ live very rurally and neither one of them had driver's licenses when I met them. Neither of them worked, and they struggled to get by on a very inconsistent and almost non-existent income. They have a daughter, Zophia. Both of them had learning differences that had made it difficult for them to learn in school in the traditional way, and they had become very frustrated in school, to the point of having a choice between dropping out or getting expelled.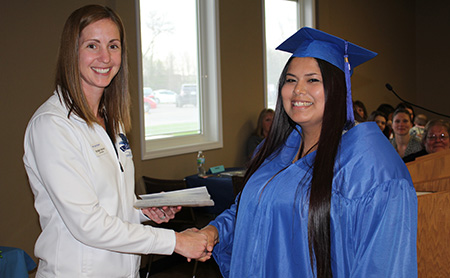 MorningStar Bjornson
Lake Region State College—Region III Adult Learning Center
Devoted to make a difference and a better life, MorningStar perseveres over the challenges she's faced. She dropped out during her junior year of high school, making some poor life choices. It didn't take long for her to find out that being independent and on your own as a teenager isn't easy. "I was 18 and on my own. It was a struggle at times. I tried going back to school twice." MorningStar added the job title of parent when her son was born. "It was finally time to get things together."
Jasmine Walton
Seminole State College of Florida
Due to instability in her home, Jasmine had to move away from her parents at the age of fourteen. She was forced to put her education on the back burner during that time. She did end up completing an online high school program but came to find out it was not properly accredited. Unfortunately, Jasmine was unable to use that diploma for applying to colleges, applying for jobs, etc.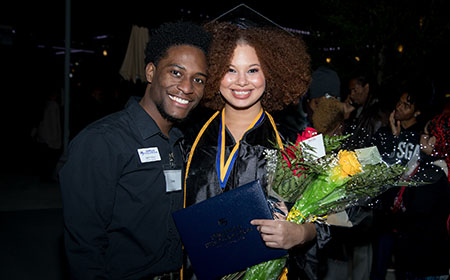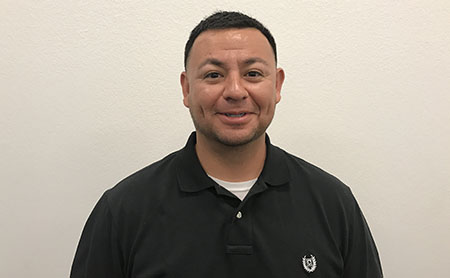 David Sordia
Rio Salado College-Thomas
David told me that "procrastination is a disease, if you want something bad enough, you need to be willing to work for it." David had always dreamed of getting his high school equivalency diploma and having a career but never had the educational support to motivate him towards his goals. Suffering from procrastination and the lack of motivation, he decided to begin the adult education program at Rio Salado College. David stated that this was the best decision he has ever made.
Jesus Rodriguez
Next Step Learning Center
Jesus arrived at Next Step Learning Center in 2004 with a lot to overcome. He wanted to find work and knew that an education was essential; however, having only elementary level reading and math skills made employment almost impossible. "I went to high school, but I did not speak English," Jesus reflects. "I could not understand the teachers, and I could not communicate. I was alone and became demoralized. I said to myself, 'I can't do this,' and went a different route – a bad one."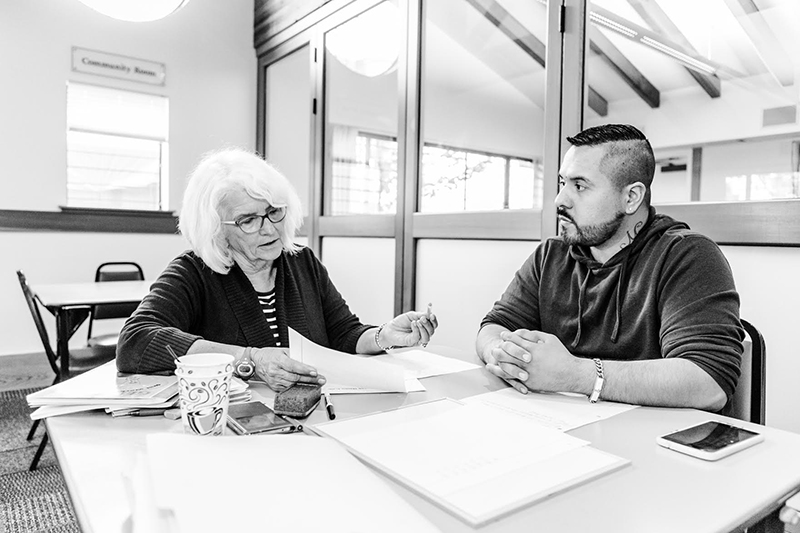 Yolanda Porter
Adult Learner
The Challenge
Yolanda Porter is a FastTrack success story. After dropping out of high school, Yolanda worked nights for 15 years doing housekeeping jobs in hotels and hospitals. She tried several traditional HiSET programs in the St. Louis area, but with her work schedule and their attendance requirements, she was never able to complete them. 
The Solution
The St. Louis Community College offers an accelerated path called FastTrack for students to earn their high school equivalency. This program has flexible hours, provides individual tutoring, and tailors the HiSET curriculum to each student. Yolanda signed on, stayed committed and passed her HiSET in 10 weeks.
The Outcome
With her HiSET Yolanda has a new job at a local hospital and is currently taking classes at St. Louis Community College to enhance her skills in pharmacy technology. She has better working hours, increased pay, and access to higher education. "I entered the program with very little confidence in myself. I didn't believe I was capable of passing, but your wonderful staff helped me. Not only did I leave the program with my HiSET, I left believing that I could achieve anything I put my mind to."

Read stories of how adult education changed lives.
Amanda
Kline
Adult Learner
Due to a variety of circumstances, Amanda became a single parent working low paying jobs and barely managing, even after obtaining government assistance.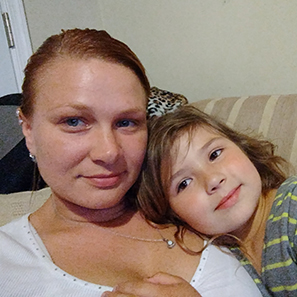 Rachel De Vaughn
Adult Learner of the Year
Educate & Elevate advocate, Rachel De Vaughan, Ph.D., knows the power of adult education in reshaping one's career path.  Indeed, without support from educators at Mississippi Gulf Community College…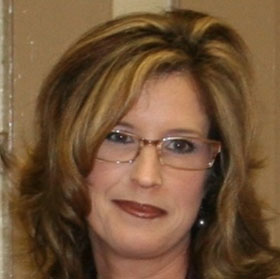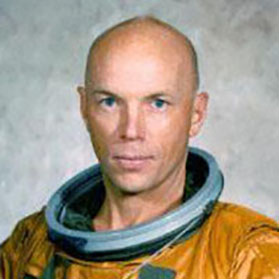 Story
Musgrave
Adult Learner
Mr. Musgrave never finished school, but instead ran off to Korea…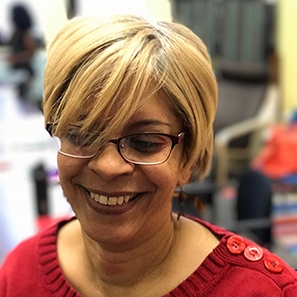 Zenaida Garcia
Adult Learner
When Zenaida first came to Genesis Center, she did not know she had a gift as a writer…
Teresa P.
Adult Learner
Teresa, an immigrant from Mexico, had both a strong desire and a sincere need to learn English…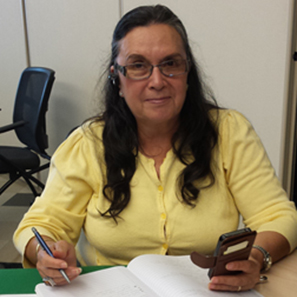 Megan Linzy
Adult Learner of the Year
Faced with a variety of life circumstances, Megan Linzy suddenly found herself…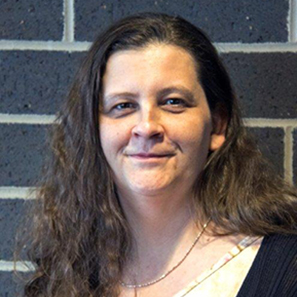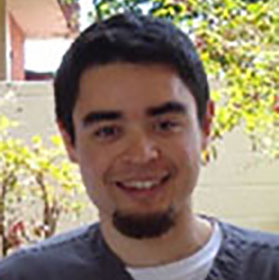 Marc Pomerleau
Adult Learner
Marc often passed by the pharmacy department and pictured himself working there…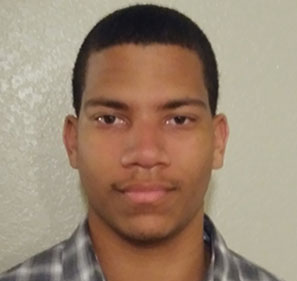 Louis
Moore
Adult Learner
Louis is a former GED student who started at Rio Salado College Bridge Pathways…