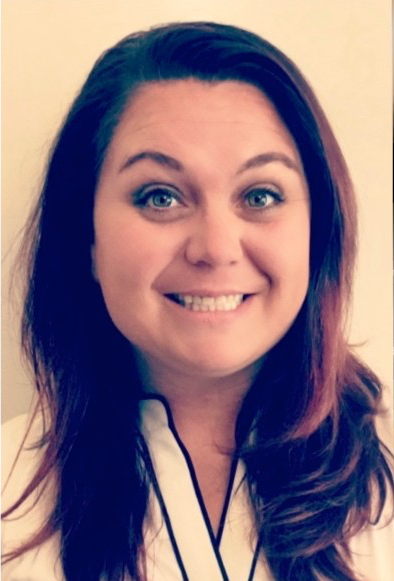 A high school dropout in the tenth grade, drug-addicted parents, a teenage mother, and homeless, Brandy Logan started her "adult" life emancipated at the age of sixteen from the foster care system with no family, no life skills, no support, and no education. Coming from an abusive background, Brandy's statistical possibility of a generational cycle of drugs and poverty was very apparent to her as she began motherhood at barely nineteen. At the age of twenty-one, while working another waitressing position, Brandy had her ah-ha moment when she watched an older co-worker struggle with the job's physical demands and thought to herself, this will be me if I don't do something drastic. She pinched pennies, and two weeks later took a test that would change her life's course, the G.E.D. Once she received her diploma, she soon applied to community college, where she attended full-time credited hours to receive the full PELL, where she used her refund to pay daycare so she could attend college. She worked full-time and attended college two days a week for nine hours a day.
 Once married and another baby on the way, sadly, Brandy put her college dreams on the back burner when her husband was diagnosed with end-stage kidney failure, so she cared for him and her children. Amazingly, Brandy was a match and donated her kidney to save his life. She quickly started her pathway to a bachelor's degree through an online full-time college course for Secondary Education with an Emphasis in Social Studies, where she graduated. After receiving her degree, she started a part-time position teaching adult learners in a G.E.D program, helping the next generation learn. While working in adult education, Brandy received her master's degree in Special Education and continued to work in adult education in another capacity through funding provided by the Workforce Innovation and Opportunity Act (WIOA). 
 Brandy guided, mentored, and advocated for her students to learn skills training and help with job placement through special federal funding for those who experience educational obstacles. Recently Brandy has moved onto the state level, where she works in Workforce Development, helping monitor, counsel, and mentor local agencies that administer WIOA funds to the community in an effort to combat poverty and build self-sufficiency through skills training and job placement. Brandy is also in the middle of obtaining her Ed.D. in Organizational Leadership.
 She notes " I continue to work for adult learners because I never had an advocate personally teach me and ask questions on my behalf during my struggles. However, through my experience and life, I can help create better pathways for those who follow by asking those questions and pushing the envelope." 
Josephine (Josie) Vazquez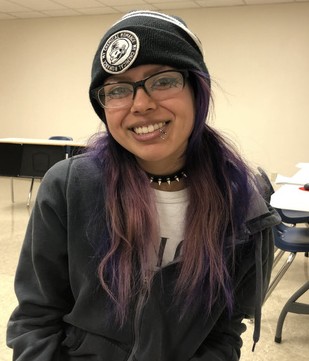 Determined, persistent, resolved, purposeful: all synonymous with GED® student Josephine (Josie) Vazquez. Josie decided in May 2021 that she needed to take control of her own life. Up until then, life had been chaotic and unpredictable. Josie's family moved many times, causing her schooling to be sporadic and incomplete. She actually missed her 4th and 5th grade years altogether. When COVID-19 happened, Josie only had online classes with instruction that was hard to follow, and she fell further behind. When in-person classes opened at her high school again, Josie was totally overwhelmed and simply left. Josie works at a restaurant, but seldom misses GED® class. She began her quest with a 7th grade reading level and a 4th grade math level, but she was not deterred. She has studied, filled in the learning gaps, and passed two of her GED® tests with above-average scores. She is currently working on math and is amazed that she is "getting it!" Josie is on a mission; she plans to move to a new area and make a fresh start. She has interests in art, specifically tattooing and animation. She intends to apprentice as a tattoo artist in her new location.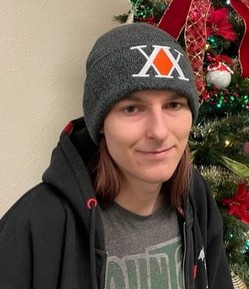 Up until his junior year, Aiden Hovdenes was doing well in school. But when Rapid City schools went virtual, he found it difficult to communicate with his teachers well enough to succeed. A friend recommended the Career Learning Center of the Black Hills, so he researched the GED® option. His parents encouraged him to take that route to complete his high school education and were supportive of him finding his own career path. In September 2021, Aiden enrolled with the assumption he would require help in math to do well. To his surprise, he scored the highest in math after completing the unit reviews and received college credit as well. His other scores were in the College Ready score level. After completing his GED® in November 2021, he wanted to do an apprenticeship but was not sure about which area. CLCBH staff helped him consider his options and apply for an apprenticeship in the electrical field. He chose Formanek Electric after receiving offers from three companies. He is happy to be starting training soon and earning an income debt-free, and enjoys each day being different, not mundane. At 8,000 hours he will obtain Journeyman level and will attend four years of school (one day per week, after work). The company will cover the cost of his education and uniforms, and the Workforce Connections grant will cover required tools. Aiden shared this about his experience at CLCBH: "Everyone was extremely kind and willing to help with any problem brought to them and helped guide my way forward to the next step." Aiden says his mantra is "I want to live to be a person I can be proud of and be able to look back on my life when I'm 80 and be gratified."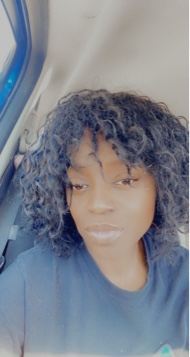 A mother and full-time student "who never misses a day of school and always has a smile on her face," Aisha Cash excelled at Waterbury Adult Education despite numerous trials and tribulations. With a "passion for learning so uplifting and rare," Aisha achieved her goal of becoming a college student.
In fact, "Post University was so impressed with her enthusiasm and fantastic grades, that they came here to Waterbury Adult Education to tell her in person that she has indeed been accepted to the school of her dreams, Post University," shared her teacher. 
 With plans to become a counselor to aid others on their journey, Aisha was one of two that placed college level on the Accuplacer Test as a student in the credit diploma program at Waterbury Adult Education. Mapping out the courses that would best prepare her for getting into the college program she wanted, Aisha did so well on her entrance exams that she earned course credit before starting her college journey.
 Always concerned with the welfare of her fellow classmates, Aisha views the classroom as a community where everyone can help one another. Openly sharing about personal challenges she has overcome—including being incarcerated and dealing with a lifelong autoimmune disease—Aisha's desire to help others is sincere and heartfelt.
 "She makes sure the person sitting next to her ate something that morning, she will get up from her seat and sit with a complete stranger if she thinks they might not understand the material in class, and if someone is missing from class, she wants to know why they were absent and reminds them of the importance of coming to school every day."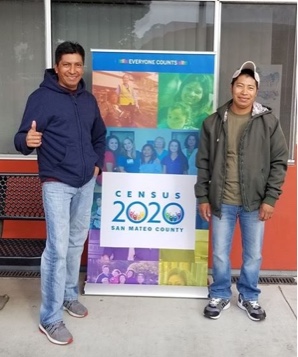 Edy Vasquez immigrated from Guatemala and works two jobs while attending classes at San Mateo Adult School as an ESL student. When Edy first arrived in the U.S., he focused only on working for several years, as there were no classes nearby that he could attend. Since discovering San Mateo Adult School, Edy has regularly attended classes, steadily progressing as a learner and contributor, while "always helping others as he ascended. He is a leader who lifts up others as he moves forward, always thinking of the community and sowing all his accomplishments back into the community so that others can excel, as well," says Edy's teacher.
 Edy hopes to work in a forensic lab or open a small business in the future. Edy attends school four evenings a week and enjoys making a positive impact in school and community life.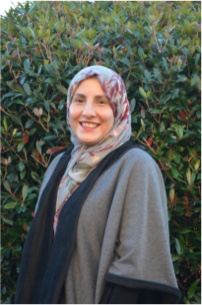 With the goal of attending an American college, Hanan Chatila began taking adult education classes in Florence, South Carolina, in September 2012, having immigrated to America from Lebanon with a high school diploma and some college background. Entering school as an English language learner and ESL student, Hanan worked to achieve her literacy goals while overcoming domestic challenges and health issues, as well as engaging in her children's education.
 Determined to succeed, Hanan faithfully took adult education classes for 7 years, passing GED tests and earning her high school equivalency degree in January 2018. Upon graduation, she was recognized as a member of the Adult Education National Honor Society, participating on-stage as a cohort leader. Hanan also serves as a volunteer at a local regional hospital system and at Florence County Adult Education.
 In October 2018, she became certified as an Arabic translator through LanguageLine and was approved as a translator for Florence One Schools. She currently attends classes at Florence-Darlington Technical College where she is studying to earn a degree as a radiology technician and has a 4.0 GPA.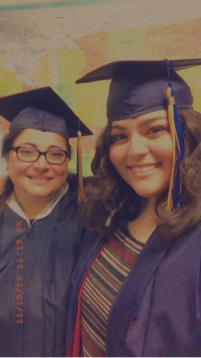 As a young teen mother, Nazaria Valdez struggled to make ends meet, putting her education on hold to work and raise her daughter. Overcoming numerous challenges together through the years, including bullying and depression that caused her daughter to stop attending school, Nazaria and Sarahi recently celebrated their dual graduation!
 Their mother-daughter journey began when Nazaria accompanied Sarahi to an orientation and registration session at Region One's ESC Adult Education and Literacy Program. At her daughter's suggestion, Nazaria signed up for GED classes too. They supported each other in class, first passing the RLA test and, with assistance from Operation College Bound testing vouchers, completing the rest of their tests in no time.
 Nazaria graduated on November 6, and Sarahi graduated a week later, on November 14. The determined, inspirational mother-daughter duo plan to attend South Texas College in McAllen to continue their educational journey.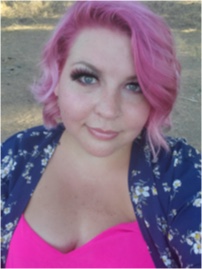 Katelyn Moore possesses the potential and drive to one day serve as a United States Supreme Court judge, says her college math professor, describing Katelyn as "an amazing student, a true leader and a shining example of the opportunities that students can create for themselves when they have encouragement and support."
 A single mother who enrolled in Spokane Community College after a 10-year break, "Kat" excels in her studies, community involvement and family life, despite financial and emotional hardships.
"She inspires so many students, especially the nontraditional, female students who are also juggling family, school, and work," says her Applied Math professor, who met Katelyn in 2018 in the Adult Basic Education Division's College Prep Program and challenged her to get involved in student life.
 "She accepted my challenge and surpassed my expectations," her professor noted, adding that Katelyn served as the Chief Justice for the SCC Associated Student Government in 2018–2019, and this year, served as SCC ASG Vice President. "Her efforts have helped to improve the school's food bank, better student organization events, such as our Family Fun Night in October and the Latin American Club's Feliz Navidad event."
 After graduating this spring with an Associate of Arts degree with an emphasis on Communications and Legal Studies, Katelyn plans to attend Whitworth University to complete a Bachelor of Arts in Communication with a minor in Law and Justice. She will then attend Gonzaga University School of Law to earn her Juris Doctor and become a prosecutor and eventually a judge with the state court system.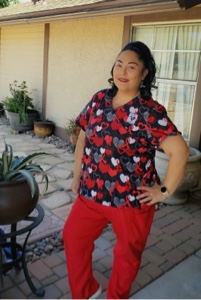 As the first person in her family to complete college and only the second to complete high school, Haydee Gil serves as an inspiration for many, including her fellow college students whom she tutors and family members like her niece, who was influenced by Haydee to finish high school after a series of setbacks.
 Drawing strength from personal challenges to reach her goals, Haydee aims to become a Parent Advocate for kids with special needs—as a parent of a son with Stickler Syndrome, Haydee learned firsthand the importance of support for families trying to navigate the healthcare system. She launched her career plan by sitting for her state test to become a certified Medical Assistant in 2020 after overcoming multiple challenges and resolving to pursue an education to better care for herself and her family.
 Having dropped out of high school to help her family with their restaurant business more than 20 years prior, Haydee enrolled in Literacy Volunteers of Maricopa County. At her intake assessment she discovered she wasn't that far behind academically, and bolstered by this news and the compassionate, nonjudgmental welcome she received from LVMC staff, she enrolled in GED prep classes.
 Eight months later Haydee passed the GED exams, obtained her High School Equivalency (HSE) Diploma, and boldly moved on to the next phase of her education pursuing a Medical Assistant certificate at Brookline College. Eager to explore all facets of patient care in her first health care position, Haydee plans to further her education, weaving knowledge and experience together to reach her dream position of Parent Advocate, while continuing to sit at the kitchen table with her young children modeling academic pursuits and a pure love of learning.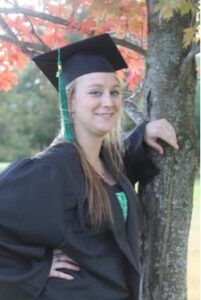 Caitlyn left high school without a diploma due to family issues, including the death of her father. He had been Caitlyn's main source of support and encouragement, and without him she was lost. She left school weeks shortly after her junior year began. She worked in minimum wage jobs and lived paycheck to paycheck, struggling to provide for her son and daughter Caitlyn decided to make a major life change and enrolled at the Iosco RESA Adult Education program. As her skills increased, she gained the confidence to apply for more professional jobs and was hired at a local credit union. Caitlyn completed her high school diploma in the fall of 2019. She finished her final class the day after her late father's birthday. Within a few weeks of earning her GED credential, she received a promotion. Caitlyn is better able to provide for her children, enjoys a higher standard of living, and is fully invested in helping her children succeed in school and in life.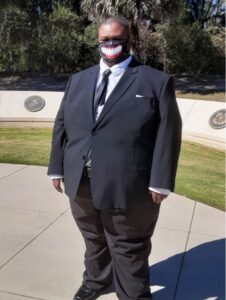 After earning his high school diploma through the GED exam, former GED Prep student Josiah Lewis knew he wanted to continue his education at Seminole State College of Florida. He decided to pursue an engineering career and is now thriving at the college level. Josiah developed a real passion for helping others and for connecting students with college resources. So he now serves as the president of the Student Government Association at our Altamonte Springs campus. Read More.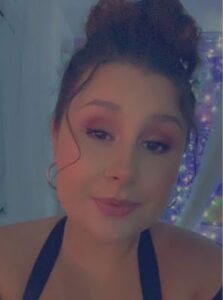 Fall 2020 Adult High School graduate Madison hopes that by sharing her story she can inspire students who, like her, started going down the wrong path in the traditional high school environment. When she enrolled in our Adult High School program, she worked hard to stay focused, to keep on the right path and reach her goal of graduating as soon as possible. She took control of her life by making that initial appointment to talk with an advisor which helped her to start moving forward. She urges fellow students to "stay strong-minded." To any students who struggle with a learning disability, Madison would like to encourage you that everything happens for a reason and to remember that keeping end goals in mind can be crucial in overcoming adversity. "Your sense of achievement is so much greater because you worked so hard for something," she said. Madison expressed appreciation for her Adult High School teachers who "cared ten times more than any teacher in public school." After graduating this semester, Madison plans to transition to college, study Early Childhood Development and work with children in a daycare setting.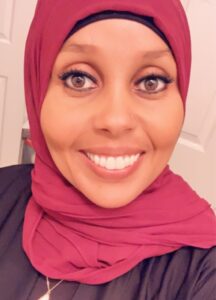 Following the dreams of her mother, Adult High School student Amran immigrated from Somalia to the USA at 12 years old to find a better life and a quality education. Years later, she is now realizing her goal of earning a high school diploma as she raises her own two daughters. Coming to Seminole State College of Florida was "the best decision I've ever made," Amran declares. In the past she sometimes felt discouraged when others made her feel less for not having an education. "My biggest motivation of all was that I wanted to prove to myself that I could do it. Education makes me feel powerful." Her advice to fellow students: "Sometimes what we plan and what God plans are not the same. But don't listen to the voice telling you to drop out. Do not let go of education because it is your life."
 To help her persist through difficulty, Amran keeps a vision board in her house to remember what is most meaningful: her freedom, her dreams, her family. She also takes time to reflect on her past and how it inspires her future. Amran is motivated by the helplessness she felt when her mother fell ill but could not find quality medical care. Unfortunately, this kind of experience was common in her home country. "I never want to feel powerless again. I want to help somebody's mother," she proudly proclaims. After graduation, Amran plans to continue her education and attend medical school. She aims to partner with Doctors Without Borders, a humanitarian medical organization known for working in countries severely impacted by disease. Amran encourages people of all ages to consider going back to school to further their education: "Don't hear the voice telling you your time has passed. Ignore it and go back to your dream of having complete freedom with your finances, bills, life – education is the way. Education is freedom!"
Alberto Rolando Hernandez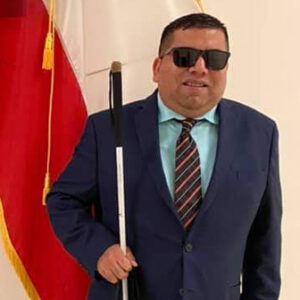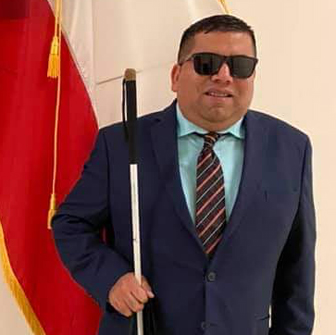 Alberto worked as a paralegal in Mexico City and came to the U.S. to pursue the American Dream. He knew he needed to learn English to succeed and enrolled in a Beginning Literacy class. As his language skills improved, he qualified for an employment preparation class and sought to become a technology instructor. Through this program and with family support he developed skills in time management, organizational strategies, and goal setting. Vocational Rehabilitation Services supported him in job development and accessing assistive techniques to help him succeed. Alberto plans to become a fully certified teacher for the visually impaired. For Alberto, persistence has been the driving force helping him to achieve his academic, personal and professional goals.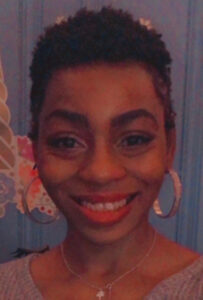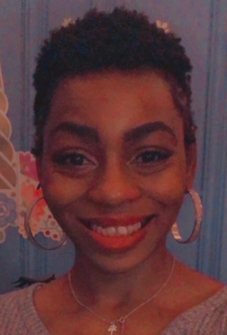 Shakita always loved school as a child, but instability disrupted her education. She spent her childhood in foster care and group homes due to her mother's drug addiction. Shakita knew how challenging life would be without her education and was determined not to repeat her mother's mistakes. "Regardless of what I was told, regardless of what program had tried to convince me that I wasn't smart enough, I would get my diploma," Shakita recalls. She faced many setbacks and challenges and started and stopped different programs over the course of ten years. When the pandemic hit and the testing center closed, Shakita was crushed, and she considered giving up. Then, she learned about a program that offered virtual classes and would loan her the technology she needed to continue. Finally, in December 2020, Shakita earned her high school credential. Shakita is passionate about helping people who, like her, have been discouraged and told they can't achieve their dreams. Her next step is to enroll in community college to study environmental science. She then plans to transfer to a state college to study political science. She dreams of one day becoming President.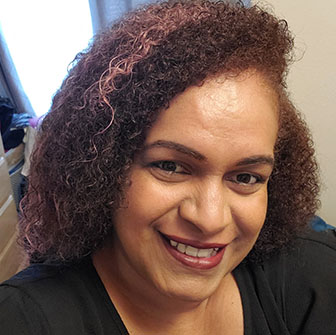 Gudelia came to the United States almost 25 years ago. Earning her GED diploma in Spanish at Oregon Adult Basic Skills, and improving her English reading and writing skills, propelled her from the brutal work on the processing floor of a fish cannery to HR and QC responsibilities. Gudelia then began doing her own outreach work, tutoring students for the Spanish GED and teaching English-speaking volunteers basic Spanish so they could better communicate with students. Five years ago, she was hired by a nonprofit to provide health outreach to low-income clients. Her good work earned her a spot on the boards of Seaside Providence Foundation and the Clatsop Community College Foundation. In 2018, she earned an associate degree from Clatsop Community College, and is now enrolled full-time at Portland State University to pursue a bachelor's degree in Spanish with a minor in Black Studies/Latin America. Her goal is to become a professor.  Gudelia is a testament to literacy and adult education programs and how they empower students to take charge of their futures and their families and fully participate in our communities.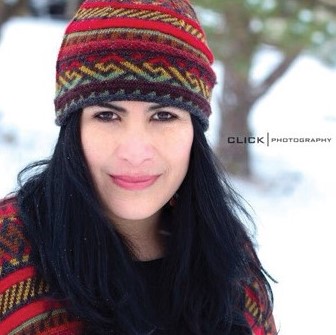 Sandra journeyed to the U.S. from Peru to give her son a better life. She stepped into her classes determined to grow. Learning was not without challenges—she navigated the public transportation system to work three jobs while also attending school. In June 2017, Sandra earned her high school equivalency diploma with her son proudly in attendance. One year later she was hired as the English Language Learner Paraprofessional/Secretary at Wayne Township Adult Education. As Sandra welcomes new students, she talks about the challenges on the journey while emphasizing the rewards awaiting each person who remains dedicated to their dreams. "Sandra is a role model who inspires our staff, our students, and our community. She exudes confidence, optimism and her determination is impacting the lives of hundreds of new immigrants," says Christy McIntyre-Gray of Wayne Township Adult Education.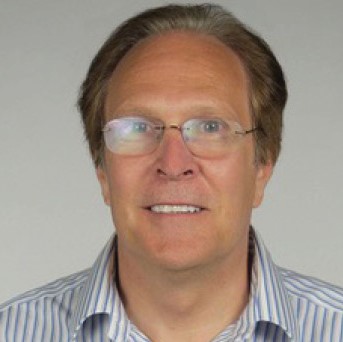 For 20 years, Marty Finsterbusch has led VALUEUSA, an organization devoted to giving voice to adult learners and developing leadership opportunities. "Whether adult learners can read or write, or whether they have learning disabilities, they can lead," Marty explains. His commitment to adult education started with his own experience as an adult learner in the 1980s when he sought help for a learning disability that made it difficult for him to use written text. VALUEUSA currently connects with 2,500 adult learners and organizations nationally. It initiated two major research/evaluation projects, one to evaluate learner leadership and its outcomes and the other to identify barriers to entering adult education and solutions to support adult participation. As National Coalition for Literacy president from 2012 to 2014 and organized quadrennial Congressional visits by learners, fostering literacy "champions" in Congress.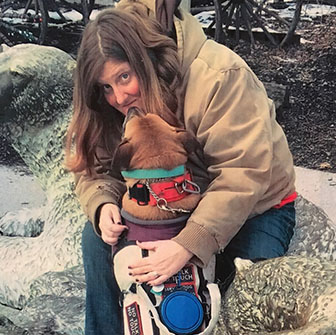 Seven years ago, Sabrina–and her service dog Saddie–enrolled in the ASPIRE program to give learning another chance. Sabrina is an example of what it takes to find the tools and solutions to persevere in the face of adversity and embrace lifelong learning. She has grown her skills substantially and is well on her way to earning her high school equivalency diploma. Sabrina has balanced caring for three children, single motherhood, extensive surgeries, the transportation barriers inherent in Appalachia, and even homelessness, while pursing her educational goals. Once a reluctant learner, she is now referred to by her peers as "That really smart girl with the dog!" Sabrina hopes to pursue a postsecondary degree in animal science with an ultimate goal of training service dogs.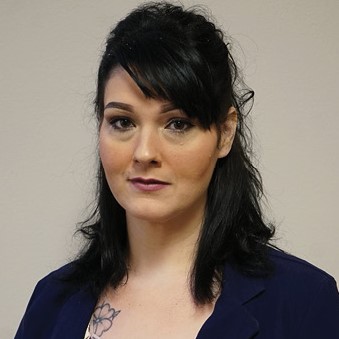 Outstanding Adult Learner 2020
Cecilia battled stomach cancer and raised two children on her own while pursuing her GED diploma at Whatcom Community College. She became an advocate for other victims of sexual assault while also serving members of her community as a translator and resource. She has truly demonstrated leadership while overcoming the most difficult of circumstances. When Cecilia sets her mind to something, it will get done and done well. Helpful, engaged and encouraging, Cecilia brings out the best in her fellow students.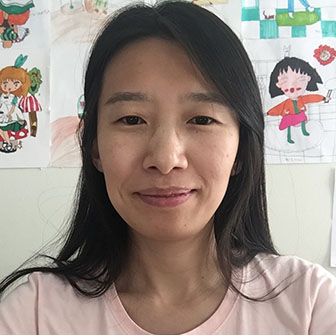 Yang moved to Minnesota from Beijing, China, in December 2015, with her husband and two young daughters, Keyu and Miranda. Yang and her husband wanted the girls to have more opportunities than they had growing up in China. Her first year in the U.S. was very difficult. Yang felt very lonely and was nervous to go out into the community because she didn't feel confident speaking English. She especially worried about her daughters who had been bubbly and social in China but isolated here due to language and cultural barriers. Despite these hardships, with the help of St. Paul Public Schools, they have become more comfortable in their new home. Yang plans to enter Concordia University soon and get her teaching license so she can become an elementary teacher.
Karmel grew up in the foster care system and endured an abusive childhood. She taught herself to read and write with the only books in the house—the Bible and a set of encyclopedias. Despite having no formal schooling, Karmel earned her GED® diploma after a mere 10 months of study. She is now a 4.0 student in college and leader on campus with dreams of a career in medicine or business. "I want to help people who believe the negative about themselves and don't see that they are unique and have many possibilities," Karmel explains. "They are smart and they are capable—they just don't know it yet."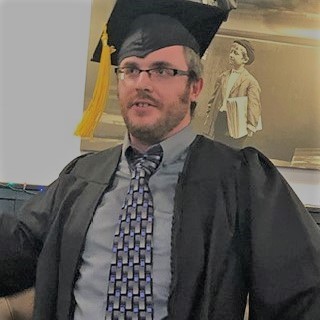 Dov's studies have created more stability and security for his family of five. While pursuing his GED diploma, Dov was co-enrolled in Austin Community College's Ability to Benefit program and began taking college credit classes. He earned his diploma in December of 2018 and a Level 1 Certificate in Network Administration the following year. He is currently pursuing his associate degree and plans to continue his internship Housing Authority of the City of Austin. Dov has become a mentor to his peers. He donated time outside of class and provided students with equipment and encouragement to help them succeed in their studies.