Dakota Provisions
SOUTH DAKOTA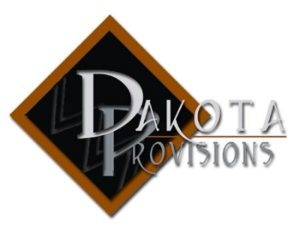 THE CHALLENGE
Dakota Provisions has been a major employer in the Huron, South Dakota, area since they opened their doors in 2005. They employ 1,000 people in their turkey processing facility. Their staff is actively involved in promoting community diversity and integration in the Huron Area.
THE SOLUTION
The management of Dakota Provision acknowledges the responsibility they feel toward their employees and the community in which they work and live. The assistance they provide to the Cornerstones Career Learning Center (CCLC) English language programs comes from the desire to help their employees improve their language skills and to become not just better employees, but more fully integrated community members. When a large number of the CCLC participants were hired at the plant prior to completing a post-test, management allowed CCLC staff time and space to come to Dakota Provisions and assess students who otherwise would not have received the second assessment.
THE OUTCOME
When Management learned that many of their employees were interested in attending English classes but were unable to come to any of the scheduled weekday classes, their human resources team contacted Cornerstone to discuss the feasibility of weekend programming. When Cornerstones staff learned that non-native English Speakers at Dakota Provisions(DP) needed specialized English instruction in order to be able to move into supervisory positions with the company, they worked with the DP human resources team to develop a workplace literacy program tailored to this particular group. Their cooperation over the years speaks volumes about their genuine desire to collaborate with the local adult education and literacy program.
Building Skills Partnership
CALIFORNIA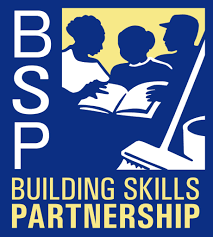 THE CHALLENGE
Los Angeles janitors clean the city's largest metropolitan buildings, yet their children attend some of the city's most under-resourced public schools. 90% of janitorial workers are immigrant workers and often work difficult hours and hold multiple jobs. As a result, many struggle to access educational resources for their children.
THE SOLUTION
In collaboration with the UCLA Labor Center, the Parent Worker Project aims to improve educational opportunities for janitors' families and communities. Through the project, parents and young children participate in workshops, field trips, and cultural activities at worksites, schools, and the union. For example, recently, families attended a college tour at UC Santa Barbara, as well as a field trip to the California Science Center. For many janitor parents and their children, it was the first time setting foot on a college campus. In addition, BSP facilitates college workshops for the high school aged kids of janitors and science activities for children ages 5-12.
THE OUTCOME
The Parent Worker Project trains a cohort of janitor parents and union members of SEIU-United Service Workers West, who will become advocates for their children's education. It has been successful in reaching the entire household to improve student outcomes and keep dynamic, productive workers in the workforce. The project overcomes barriers common to the immigrant experience by providing a pathway to higher education to lift families out of poverty.
CELL-ED
TEXAS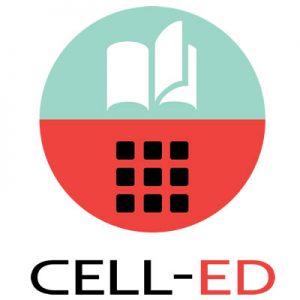 THE CHALLENGE
Teresa, an immigrant from Mexico, had both a strong desire and a sincere need to learn English. However, as a mother of two growing children, she worked long hours at a laundromat where her ever-changing schedule made it impossible to attend classes regularly. She began working as a janitor for the Leander School District, but with such a hectic schedule and a long commute, she still could not attend classes regularly enough to enjoy any real progress with her English ability.
THE SOLUTION
Cell-Ed, an over-the-phone English program, was offered to Teresa (and working parents just like her) through the non-profit Community Action of Texas, in partnership with the Leander SD. Cell-Ed is a multi-level, automated English course focusing on real-life dialogues, situations, phrases, and grammar that is accessible 24 hours a day by any mobile phone. Teresa began studying immediately, citing that the self-paced, always-accessible course was exactly what she needed. She dove in head-first, completing lesson after lesson. She stated that the course felt as though it was designed just for her, covering topics that she could easily relate to. She even began encouraging people in her life to start learning English with Cell-Ed!
THE OUTCOME
Leander School District made an offer to all the janitors that if they could attend one class per week and study regularly with Cell-Ed on their own time, their resume would be put at the top of the list for a lead staff position. Teresa nervously accepted the challenge and studied even more rigorously than before. In a short time, she was interviewed (in all English) and was offered the job! Thanks to her determination and the always-accessible Cell-Ed, Teresa enjoys stable hours and higher pay.
---
Have an employer success story?