Adult Learner Success Stories
---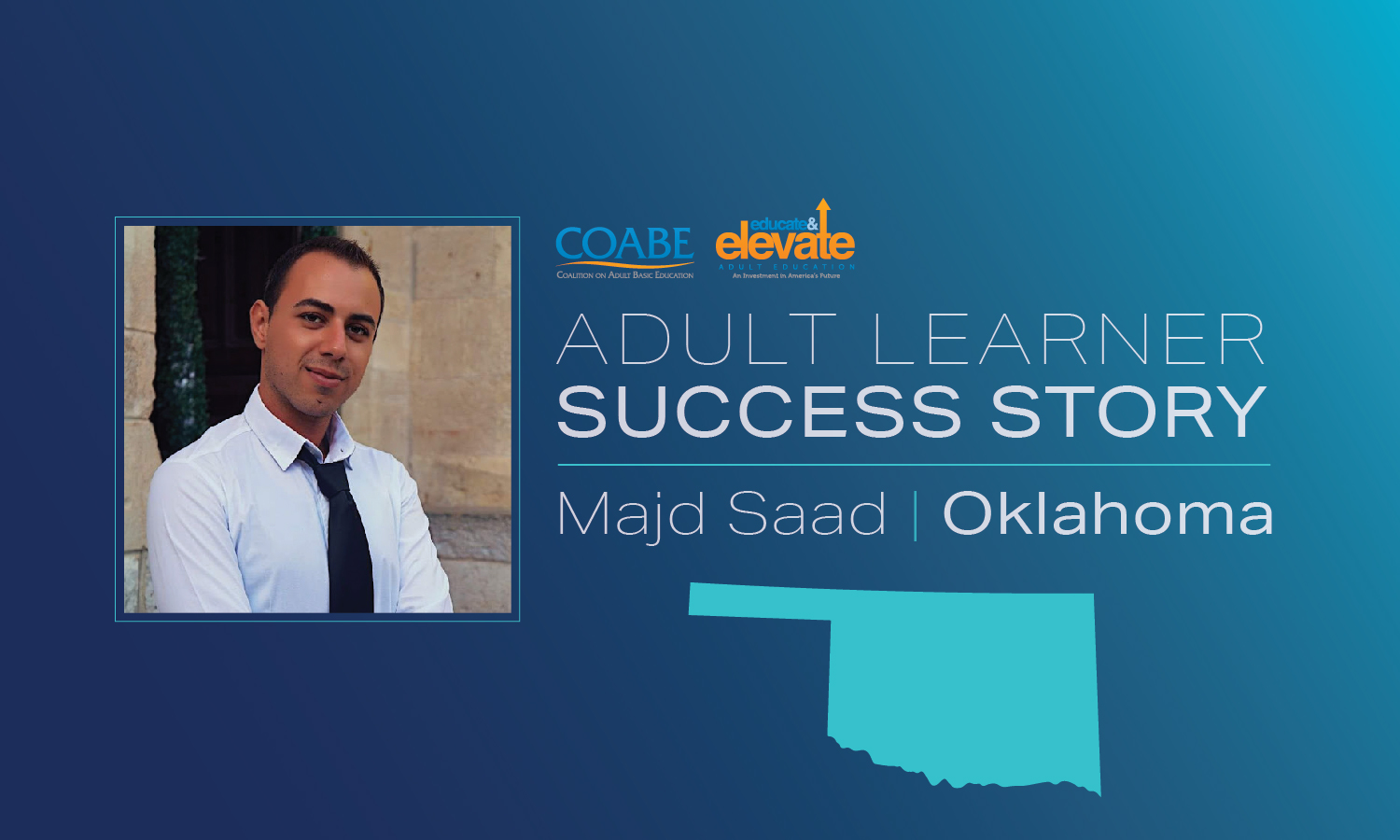 In his home country of Syria, Majd held a prestigious professional position for many years. Adult education gave Majd a path back to success as he began his new life in America.
Christian Women Fellowship (CWF) Organization
The Challenge
Southeastern Oklahoma has a high rate of poverty and illiteracy. As a result, there are many unemployed and unskilled workers. After conducting a brief survey within our community, members of CWF Organization decided to expand our educational program. We now offer educational services for adult learners.
The Solution
Adult Education Program offers courses for adult learners to gather and learn through a comprehensive approach including reading, writing, math, and technology skills. Each lesson within the course focuses on real-life issues and situations that promote ultimate retention. Adult learners are exploring techniques to improve communication skills, engage in group projects that involve the use of technology, and develop an educational portfolio that includes personality assessments, career goals, and educational advancement opportunity. As a result, within just a couple of classes, adult learners are diligent in their learning opportunities and are already showing progress in their thirst for learning and advancing in careers.
The Outcome
Though the program is fairly new, many of the adult learners are already researching potential career opportunities that promote higher skills and advancement. Adult learners share their enthusiasm with family, and our class has increased in numbers each week. Adult learners are learning to meet deadlines, complete tasks, socialize, and redirect thinking. Additionally, vocabulary, technology, and social skills are improving. Each individual will learn ways to advance in his or her career.