Adult Education Innovations
State Contacts
---
State Agency

John Anderson
Adult Education & Literacy Program Administrator
South Dakota Department of Labor & Regulation
811 East 10th Street Sioux Falls, SD 57103
Phone: (605) 367-5300 Fax: (605) 773-6184
Email: john.anderson@state.sd.us
Website: http://dlr.sd.gov/

State Association

Kim Olson
South Dakota Association for Lifelong Learning (SDALL)
South Dakota
Phone: 605-353-7175
Email: kimo.cclc@midconetwork.com
Website: http://sdall.org/
State Reports on Adult Education
---
South Dakota

State Data on Adult Education
---
South Dakota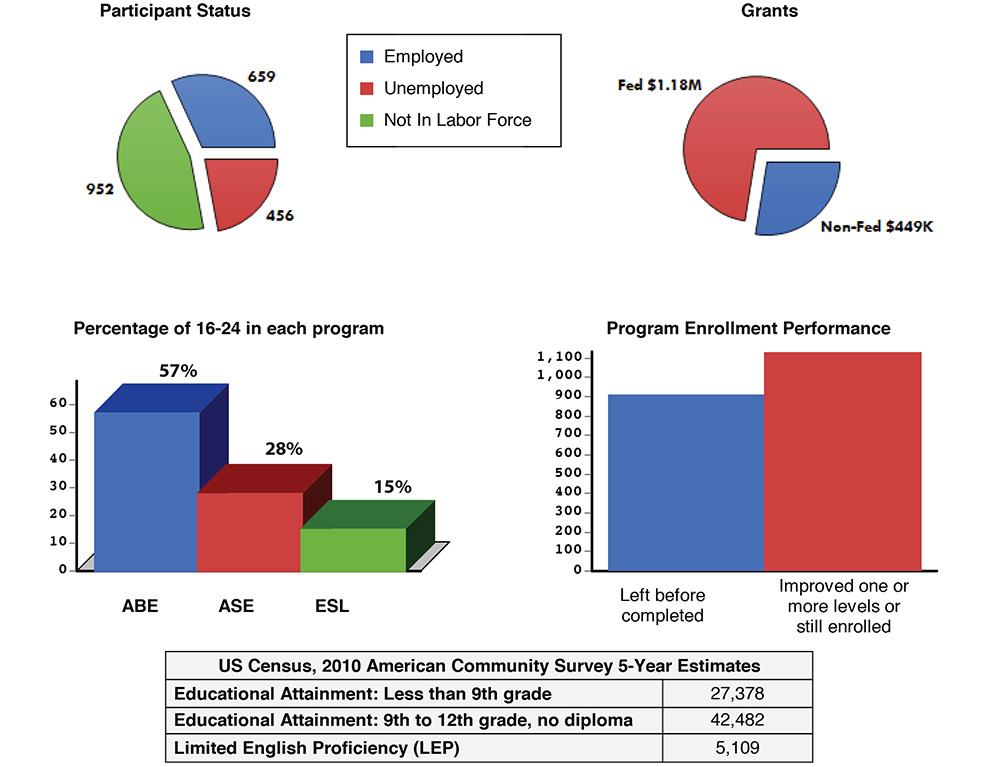 Adult Learner Success Stories
---
South Dakota
Jeremy Walker
Adult Learner
The Challenge
Jeremy Walker had survived homeless situations and had a rocky educational beginning. Jeremy dreamed of becoming an ASE certified mechanic. He worked diligently and with a purpose in order to fill in educational gaps in learning. The dedication he showed was impressive and he quickly became a quiet leader giving positive reinforcement to everyone in the classroom. As he moved forward, he had problems arise seeming to be "deal breakers". Without connections, college would not have been possible. 
The Solution
Jeremy chose to move forward and allowed staff at the CLC to help him write a resume. He was connected to Pathways to Prosperity and SeekLearnGrow. He wanted help; he knew he would be likely to succeed if the right people were on board. After finding out he received a Builds Dakota Scholarship and celebrating the idea he would be able to go to Western Dakota Tech, he discovered he had not filed with selective service. Additionally, his immunization records could not be found. Jeremy worked evenings and studied for the GED® during the day and was becoming discouraged. The local DLR office stepped in to assist with resolving the selective service issue. The immunization issues were also resolved via assistance from Community Health.
The Outcome
Jeremy's positive and 'can-do' attitude has led him to begin his post-secondary studies at Western Dakota Tech in the Light Duty Transportation Technology Program. In working to connect each graduate to their identified career pathway we often heard, "If Jeremy can do it, I can, too." Jeremy has returned to check on friends in our classrooms and provide encouragement. There is no question the success of Jeremy will have a positive influence his family and friends for generations to come.
Michael Welch
Adult Learner
The Challenge
Michael Welch admits his educational path was full of obstacles. He spent time homeless and moving as a hobo riding rails from one destination to another. Upon entering the GED® preparatory classes, he shared hopelessness and self-doubt. Instructional staff was apprehensive about Michael's resolve to participate and persevere. An amazing transformation took place as Mike was persuaded to take part in a CPR/First Aid class given for students contemplating work in the healthcare industry.
The Solution
CPR/First Aid classes reignited Mike's passion; caring for others. The instructor suggested he consider becoming an Emergency Medical Technician (EMT) and continue in the Paramedic training. The same afternoon, Michael submitted an application for Health Pathways Occupations Grant (HPOG) to acquire training. Michael Welch found his dream and started down a career pathway leading him to obtain his GED®. Michael developed a professional resume. He applied for a Builds Dakota scholarship including an essay and extensive documentation. He was assisted by SeekLearnGrow, a non-profit organization specializing in helping students get into post-secondary education and understanding the process to apply for and secure Federal Financial Aid.
The Outcome
Michael was chosen as a recipient of the Builds Dakota Scholarship covering 100% of tuition, fees, and necessities of his college. Finding a way out of poverty is difficult; he committed to participation in Pathways to Prosperity Mentorship Program giving students intensive case management and assistance with the world of work and education. He completed the EMT Bootcamp and enrolled in Paramedics courses at Western Dakota Tech. Michael has become a positive leader for other GED® students.