Adult Learner Success Stories
---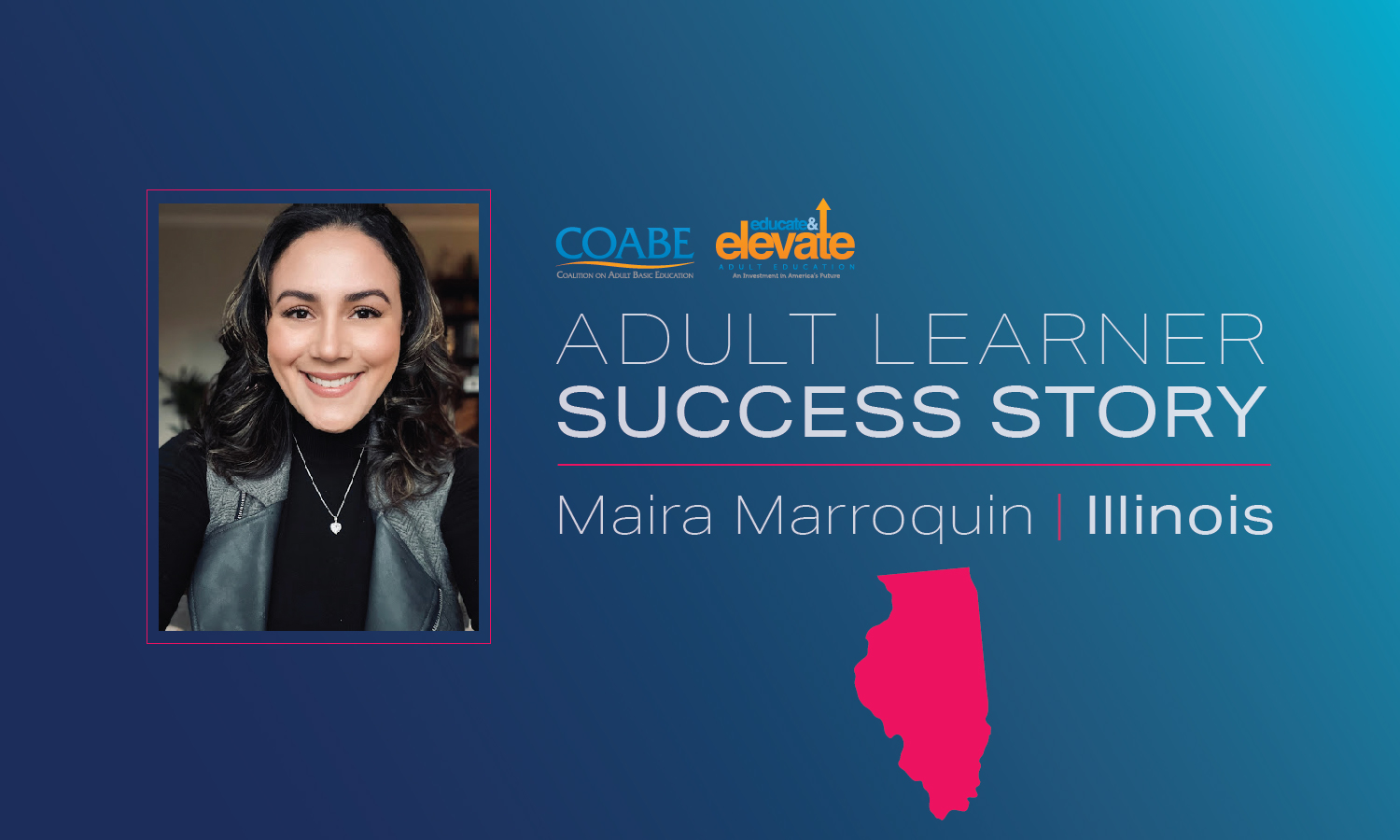 Adult education gave Maira the language skills to begin her pursuit of higher education in the United States. With her expanded English skills, she is now well in pursuit of her educational goals.
People's Resource Center
PRC Tell Your Story
Wheaton, Illinois
The Challenge
In the literacy department, we hear many stories of our students' journeys to America. They are often stories of hardship and hard work, which are ongoing as they attempt to learn English, receive their GED® credential, or gain citizenship. Our challenge came in two parts. We wanted to connect our students to the digital universe while introducing our students to the community in the face of recent negativity toward immigrants and refugees.
The Solution
Since starting the blog, TellYourStoryPRC.org (https://tellyourstoryprc.wordpress.com/), our students have been able to share their stories with a wider audience. With a new post every week, students describe their immigration experience and share it with the world. Since January, we've focused on stories of students in our literacy program. In their own words, students from all over the world tell what it's like to immigrate to the U.S. The stories are sweet, funny, sad, horrifying, always genuine, and, above all, inspiring.
The Outcome                                                                            
Our blog has been viewed over 5,000 times in 40 different countries. Accessing the blog and seeing their words published is a memorable way to learn about navigating the internet. Anecdotally, we've heard students share their knowledge with families and friends. The blog counters negative media messages about immigrants by presenting a humanized version of the journey to citizenship. Our stories connect people to the heart of People's Resource Center with the words and images we've created.
"My journey began in Germany in 1970. The Berlin Wall fell in 1989 and with it brought a "new world" to survive in. Arriving in America in 2013, I felt happy and a little overwhelmed. Not knowing English meant I had no way of expressing my thoughts, needs, or knowledge to anyone but my family. I felt deprived of my voice. I made up my mind to do what needed to be done: learn. I enrolled in an ESL program. One ESL class per day turned into two or three a day. I successfully completed classes. I was told I needed to move to the next level-HSE. I wasn't so sure, but I was so thirsty for knowledge and motivated to earn the certificate. I did earn my HSE in 2016, got a college scholarship, and just completed 2 semesters toward an AAS degree."