Adult Education Innovations
State Reports on Adult Education
---
Maine

State Data on Adult Education
---
Maine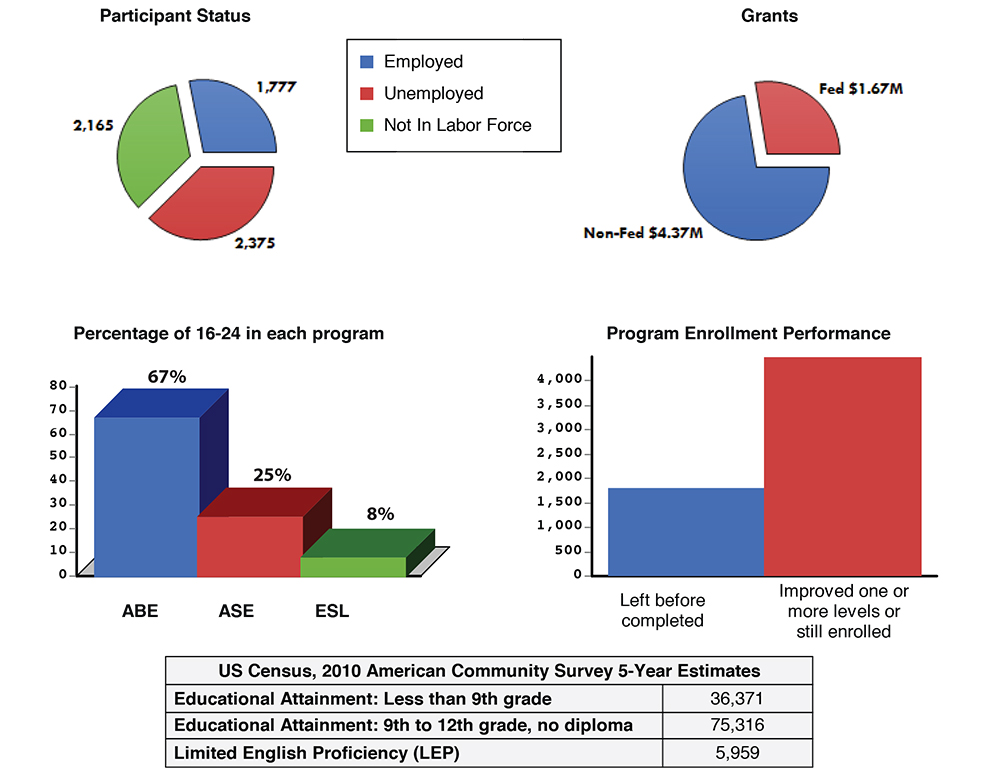 Adult Learner Success Stories
---
Maine
Tonya Waldron
Adult Learner
The Challenge
Tonya wanted to go to college to obtain a sustainable agriculture degree in the summer of 2017. She was a stay at home wife. She came to us in January 2017, with her arithmetic score of 21. She needed a 55 in arithmetic on her ACCUPLACER. She was placed in the basic math class, starting February 2017. It was a very difficult winter in Maine, many classes were canceled due to the snow. Tonya hurt her back in a fall in her yard and was unable to move for a couple of weeks.
The Solution
We tutored her one-on-one on Mondays from 1-3 p.m. and 5-8 p.m., and she was also placed in the hybrid math class created by the math instructor, Alverta Dyar to accelerate obtaining basic math skills this semester. Tonya was able to do an incredible amount of work online, even when she was house bound due to her injury. There was support online from the instructor and at the center whenever she ran into an obstacle. We let her stay in between her classes in our student lounge area to have dinner and work on her homework that day. We also allowed her to use our computer lab during that time if she wanted to work online.
The Outcome
By April 2017, Tonya obtained a score of 71 on the arithmetic ACCUPLACER, the college entry test used in Maine. She stayed an extra 2 months so we could prep her for MAT 114, Technical Math, which is a required class for her major. By May 2017, she completed the program, ready to pass her math requirements in college. She has enrolled in college and will be attending Kennebec Valley Community College this fall.