Adult Learner Success Stories
---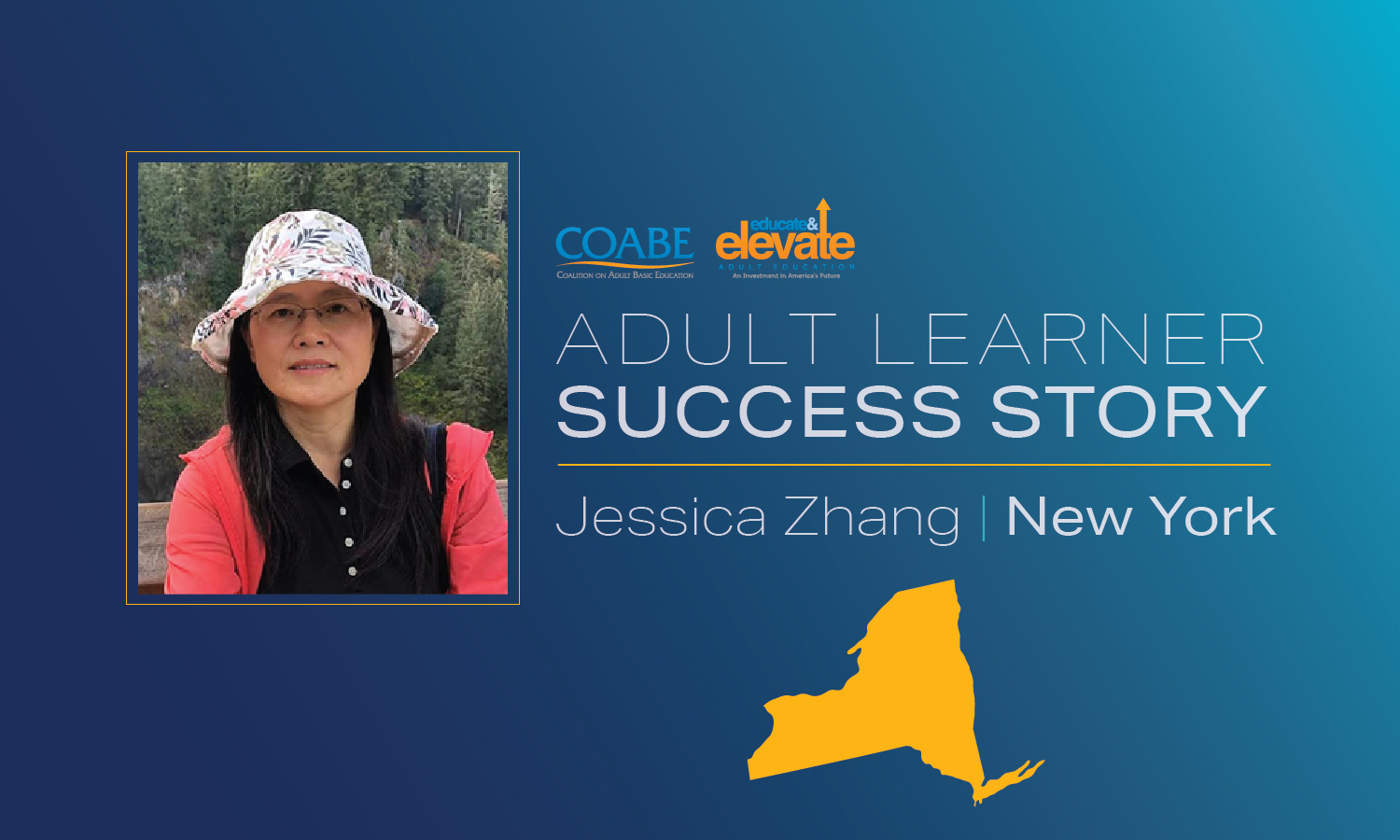 Adult education gave Jessica the skills to communicate and connect with the people around her. With her improved English skills, she has also decided to pursue a college degree.
Literacy New York Buffalo-Niagara Inc.
New York
The Challenge
Despite being one of the largest areas for Yemeni resettlement in the United States, many immigrants living in Lackawanna, NY are unable to access much-needed literacy and ESL services. Though many services are available in neighboring Buffalo, major transportation barriers exist in Lackawanna which prevent many residents from accessing these essential services. As a result, many residents struggle with English and reading, inhibiting their ability to assimilate or find gainful employment.
The Solution
Since Lackawanna residents couldn't access the literacy services in Buffalo because of transportation barriers, we brought the services directly to the residents by starting a Literacy Drop In Center at the Lackawanna Library. This is a site based tutoring program at a set time each week with on-site tutors available to work with residents that need literacy services. The program was placed at a central location along a major bus route to make it easily accessible to city residents. Volunteer tutors from the community were trained to address the different needs of residents including improving their reading or writing, learning English as a second language, or studying for citizenship.
The Outcome
Since launching at the end of January, the project has been incredibly well received. In the first four months, we have been able to provide 361 hours of literacy tutoring to 37 Lackawanna residents. As a result, Lackawanna residents who previously couldn't access literacy services are now getting the essential tutoring services they need in reading, writing, and speaking that will open pathways to expanded opportunities for employment, naturalization, and long-term success.
Orleans Niagara Boces/World Life Institute
New York
The Challenge
The challenge is to provide ESL and U.S. Civics to agricultural workers in rural Western New York State. Adult agricultural workers have little background in education and challenging work. To regularly attend, learn and succeed after long days in the (primarily) apple orchards year-round, in all weather condition, is rarely achievable. Farm workers who live in a rural, non-diverse community face tremendous social, cultural, linguistic, legal, and economic barriers with dreams for improvement.
The Solution
We are a year-round program addressing linguistic, cultural, and skills-based learning, along with U.S. civics and citizenship education for adult men and women. We collaborate with an NYS Arts Council to provide pottery skills and literacy program annually since 2004 for Hispanic women. We teach computer skills and ESL to all levels of students who work in agriculture. We work in camps and in a school. Agricultural women benefit year round with agreements for daycare.
The Outcome
We have received the highest annual funding with a collaborative NYS Arts grant for pottery skills with English since 2004 for agricultural students. Six of our agricultural workers achieved Student of the Year from NYS for achievement above obstacles. No other NYS honorees came from agricultural backgrounds. Hispanic women learn pottery skills with literacy. Academic, legal, economic, and cultural gains have been achieved via this program for the underserved agricultural adult population.