Adult Education Innovations
Christian Women Fellowship (CWF) Organization
The Challenge
Southeastern Oklahoma has a high rate of poverty and illiteracy. As a result, there are many unemployed and unskilled workers. After conducting a brief survey within our community, members of CWF Organization decided to expand our educational program. We now offer educational services for adult learners.
The Solution
Adult Education Program offers courses for adult learners to gather and learn through a comprehensive approach including reading, writing, math, and technology skills. Each lesson within the course focuses on real-life issues and situations that promote ultimate retention. Adult learners are exploring techniques to improve communication skills, engage in group projects that involve the use of technology, and develop an educational portfolio that includes personality assessments, career goals, and educational advancement opportunity. As a result, within just a couple of classes, adult learners are diligent in their learning opportunities and are already showing progress in their thirst for learning and advancing in careers.
The Outcome
Though the program is fairly new, many of the adult learners are already researching potential career opportunities that promote higher skills and advancement. Adult learners share their enthusiasm with family, and our class has increased in numbers each week. Adult learners are learning to meet deadlines, complete tasks, socialize, and redirect thinking. Additionally, vocabulary, technology, and social skills are improving. Each individual will learn ways to advance in his or her career.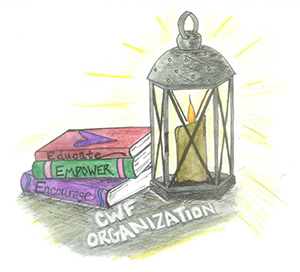 Adult Learner Success Stories
---
Kenneth Lee Ludolph Jr.
Adult Learner
The Challenge
In 2016, Kenneth Lee Ludolph, Jr. got into some trouble and it sent him to prison. While he was there, he became very determined to earn his GED® diploma and do something meaningful with his life.
The Solution
Kenneth faithfully studied for his test – first at a class at the Oklahoma State Reformatory and then at the OCTC halfway house, and he passed his high school equivalency test in just a few months. Next, he attended a Career Success Class where he earned a Certificate of Work Ethic Proficiency, and he began college, studying automotive technology just three days after his June 1, 2018 release from prison.
The Outcome
As he continued to pursue college and overcome obstacles, Kenneth began receiving awards as the 2018 Adult Learner of the Year in Oklahoma and the COABE 2019 Outstanding Adult Learner of the Year. He has now completed one year of college and has a paid internship at an automotive dealership. Kenneth hopes to have his own automotive business someday.
Justine Talmadge
Adult Learner
The Challenge
Justine Talmadge was a mother of three who said she had no hopes, dreams, or passions when she dropped out of high school. She was a recovering addict who started using drugs in the seventh grade. After spending six months in rehab, Justine said, she was clean and motivated. Her goal was to get her high school diploma and find a career.
The Solution
She then enrolled in the adult basic education program at Caddo Kiowa Technology Center. Justine said ABE instructor Brad Shaw and the Caddo Kiowa staff helped her by offering a scholarship that paid for her high school equivalency exam. Through a job fair on campus, she discovered her passion for welding. The staff at Caddo Kiowa worked with her so she was able to pass her high school equivalency exam, which led to her earning a diploma.
The Outcome
Justine is well on her way to becoming a welder. She is halfway through her first year in the welding and metal fabrication program at Caddo Kiowa. She said welding instructors Keith Theesen and his assistant Shane Wilson played a major role in her success.
Ethan
Adult Learner
The Challenge
Ethan was home-schooled, living and working on a farm. He never received a high school degree.
The Solution
At Red River Technology Center, he signed up for high school equivalency classes, at the same time enrolling in Red River's HVAC program. He went half-days to HSE classes, and the other half of the day he studied HVAC.
The Outcome
Ethan is now an industrial maintenance technician for Goodyear Tire and Rubber in Lawton, Oklahoma.