Adult Learner Success Stories
---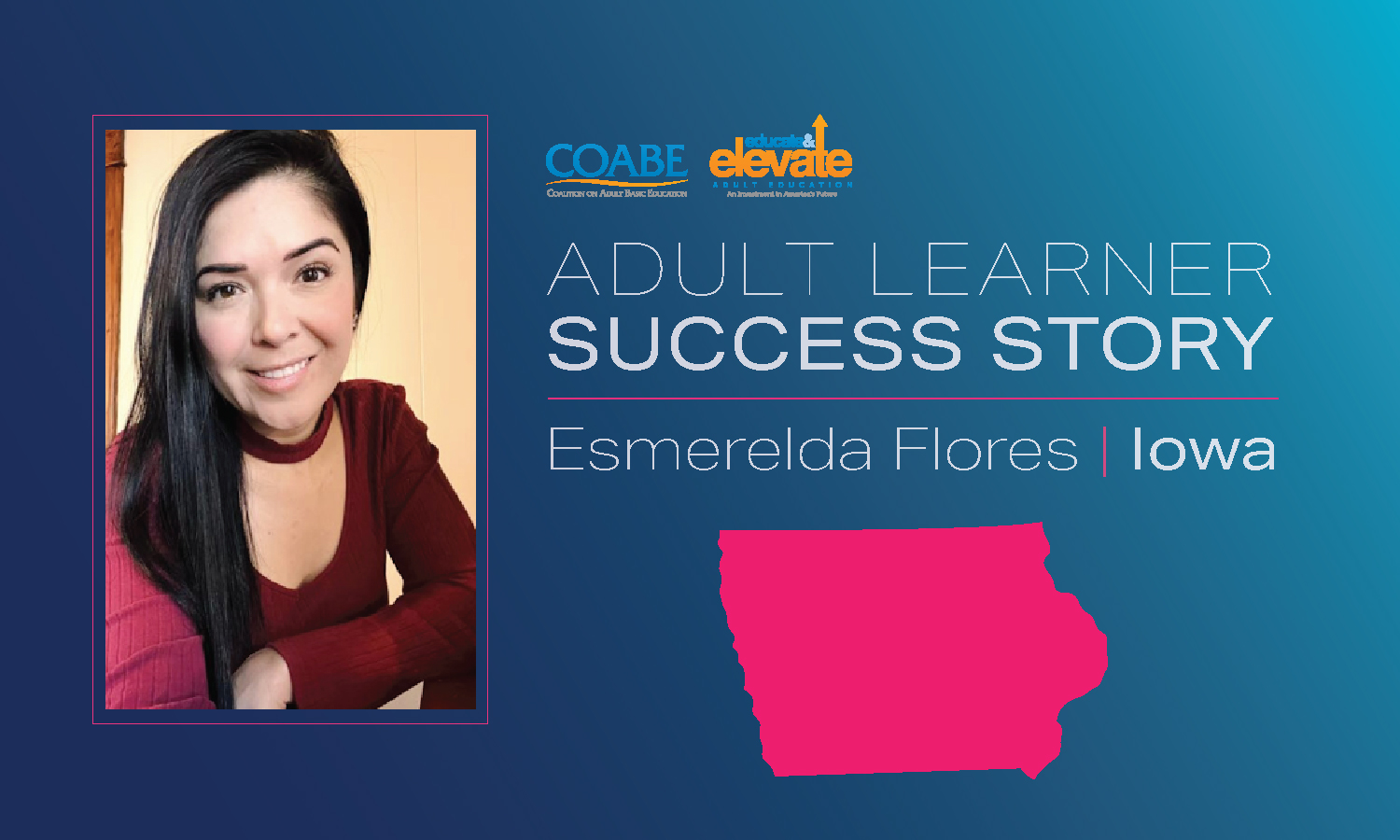 A former preschool teacher in Mexico, Esmerelda was disappointed to realize she could not continue her same career in the U.S. without increased English skills. Adult education not only helped Esmerelda upskill her English ability, and it allowed her to aim higher for a new administrative career in the United States.
Pathways to Success
Kirkwood Community College
Cedar Rapids, IA
The Challenge
As we looked at our retention data, we noticed we were not as successful as we would like to be getting students to stay in our program. We had a number of students who came to our enrollment sessions but then did not continue with classes. In order to help students move on to additional education or employment, we knew we needed to get them here and keep them here.
The Solution
To address student retention, we created our Pathways to Success course. This class is required for students looking to work in ABE or on earning a high school diploma. During this 6 hour, 2-day course, we work with students to learn more about who they are, why they are here, and what it will take for each student to be successful in adult education.
The Outcome
As a result of this program, we have seen an increase in our student retention numbers. Prior to this program, the number of students who came to information sessions and then were officially enrolled at 12 or more hours was close to 40%. Now, we are seeing rates of over 60% of students being officially enrolled at 12 hours or more. We have also seen increases in our EFL performance as well as in our ABE/ASE areas, with increases of over 5% from the prior performance.